BC seaside homeowners forced to evacuate as sinkholes open | Insurance Business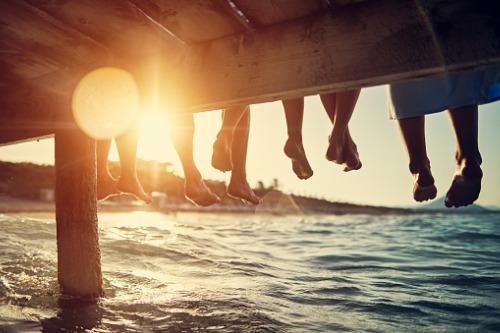 Fourteen (14) families living in a seaside neighbourhood in Sechelt, BC have been forced to evacuate due to a sinkhole risk that the subdivision's developer allegedly failed to communicate.
The evacuation of the Seawatch subdivision was ordered by the District of Sechelt, with RCMP enforcing the order this Friday, CTV News reported.
An engineering report issued to the district earlier this month explained that future sinkholes – or even landslides – within the subdivision could damage infrastructure or buildings, and even possibly lead to injury and death.
Concordia Seawatch had built and sold the subdivision despite engineering reports as early as 2006 warning of the area's sinkhole risks, a statement from the district said.
"The Seawatch subdivision was designed, built, marketed, and sold by a private company. The District of Sechelt cannot accept the argument that when a private sector venture falters, the cost should be borne by the Sechelt taxpayers," the statement read.
After purchasing the property in 2004, Concordia submitted a geotechnical report before development began. They gave letters of assurance signed by engineers which certified proper construction of the roads, water and sewer lines, the district explained.
The developer's geotechnical engineer issued a report in 2006 that recorded sinkholes had developed and set out how the infrastructure should be designed.
Due to this, Concordia was required to register a restrictive covenant against title to all of the subdivided lots, which meant that each property owner should have been aware of the geotechnical attributes of the area, the district's statement remarked.
It was in June 2012 that the first major sinkhole appeared, after residents moved into Seawatch. A second one appeared February 2015, damaging a home and forcing the owners to move out.
The district noted that the provincial government will not offer assistance, since the sinkholes do not qualify under the government's emergency response program.
Several lawsuits from some of the residents have already been filed against Concordia, as well as the company's contractor, engineering firms, the home warranty provider, real estate agents, and the district of Sechelt itself. Although some of the lawsuits have been dropped, two homeowners have ongoing litigation, CTV News reported. A trial has been set for March 23, 2020.