Calgary councillor wants more hailstorm relief measures | Insurance Business Canada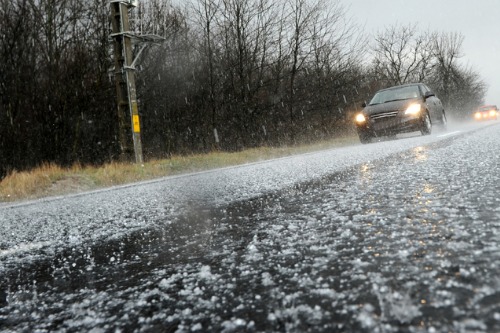 A Calgary official is pushing for more government support for the city after it was hit by a devastating hailstorm last month, requesting more financial relief to help cover for the out-of-pocket repair expenses of residents.
According to the Insurance Bureau of Canada, the June 13 hailstorm that slammed Calgary caused nearly $1.2 billion in insured damages. The severe weather event has been ranked the fourth costliest natural disaster in Canadian history.
Read more: Revealed – huge loss total for Calgary hailstorm
Councillor George Chahal of Calgary's Ward 5 has brought forward a Notice of Motion, asking for the city to waive permit fees for repairs related to the hailstorm. The motion also asks for a "comprehensive debrief" of the city's response to severe weather for the month of June. Through this debrief, city officials would report on the estimated damage costs in September, and would come up with a funding plan.
The councillor also called for Calgary Mayor Naheed Nenshi to appeal to both the provincial and federal governments for "immediate relief," in the form of tax credits and rebate programs, to help cover for residents' repair expenses that are not covered by either insurance or public programs.
Although Alberta Premier Jason Kenney in June announced that the province would offer disaster relief funding for uninsurable loss and damage from the storm related to overland flooding, the funding does not include coverage for hail, sewer backup, or insurance deductibles. Calgary Herald reported that community activists have criticized the relief program, saying it does not do enough to help with their current financial hardship.
Read more: Calgary hailstorm now qualifies for provincial disaster assistance
Chahal also explained in his motion that he wants to see incentives for "a more resilient and sustainable building product" in new construction.
"Storms like this are inevitable, and increasingly likely," the councillor said. "As we rebuild and repair, we must make sure that housing is resilient and sustainable, but also remains affordable."
Calgary Herald said that a council committee gave initial approval to Chahal's proposal yesterday, and that the city council will vote on it later this month.