Canada facing more frequent and severe hurricanes – Swiss Re | Insurance Business Canada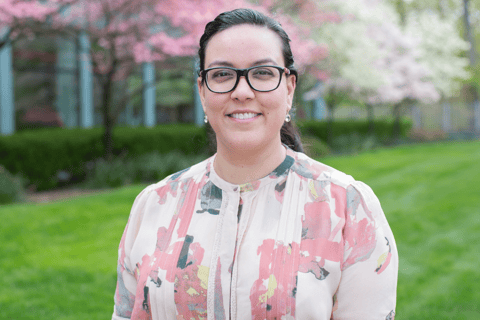 Canadians can expect to face an increasing risk of hurricanes in the years to come, as the impact of climate change bites.
That is according to Swiss Re head P&C treaty underwriting, Canada & English Caribbean, senior vice president Dipika Deol (pictured).
"We believe that Canada will be more at risk from more frequent and more severe hurricanes going forward, and that is due to climate change," Deol told Insurance Business.
The stark warning comes after Fiona pummelled parts of Atlantic Canada, making landfall as a post-tropical cyclone, initially leaving millions without power, and at least two fatalities in its wake.
The storm could trigger $400 million to $700 million in insured losses, according to early estimates by DBRS Morningstar, while economic losses could hit $4 billion, AccuWeather founder and CEO Joel Myers has predicted.
Read more: Fiona to make records, insured losses 'manageable' – DBRS Morningstar
The outlook is hardly rosy, according to Deol, particularly as Canada is warming at twice the global average, as per a 2019 federal government report on climate.
"We see the sea surface temperatures are rising – that means storms are going to be able to beef up more and, as they're growing in size and in terms of the amount of precipitation and moisture that they hold, they will also be able to travel much further north, which is exactly what we saw [with Fiona]," Deol said.
Insurance companies paid out more than $12 billion for repairs to homes affected by severe weather damage between 2011 and 2021, according to Swiss Re, with more than 750,000 homes in Canada damaged over the ten years.
Urbanization, lifted by lifestyle changes under the COVID-19 pandemic and lockdowns, is likely to be a key driver of any record provincial losses in the face of Fiona.
Record numbers of Canadians moved to Atlantic Canada under COVID-19, with a surge in interprovincial migration to the region witnessed in Q2 2021 the largest since data started being collected in 1961, according to an RBS special report published last October.
"Not only do we see a larger impacted area [than with prior storms], but we also have much more urbanization, we have many more people who are living in harm's way," Deol said.
"We have a lot of people that have shifted and actually moved to the eastern provinces during the pandemic."
Supply chain and inflation issues could exacerbate problems for insureds looking to rebuild, with the Russia invasion of Ukraine an additional pressure.
Lumber shortages seen with the onset of the pandemic have given way to difficulties obtaining other materials – chiefly, products containing oil.
"Back at the beginning of the pandemic, it was quite difficult to get hold of certain resources, certain materials, like lumber," Deol said. "Then as the Canadian and the global economy started ramping up again, some of those resources became more plentiful, and prices declined again."
With the price of oil currently "markedly unstable", asphalt and materials containing plastic are likely to be in shorter supply.
In terms of overall inflation, Canada's consumer price index (CPI) was up 7% on a year-on-year basis in August, representing a slight fall on the 7.3% year-on-year increase seen in July.
"Recovery and rebuilding efforts after a major hurricane are hard enough but inflation and supply chain issues will compound this," Deol said.
Fiona would have to drive insured losses of upwards of $600 million to be classed as one of the top 10 costliest natural disasters for insurance payouts in history, based on Insurance Bureau of Canada figures.
The 2011 Slave Lake fires, currently in tenth position, cost insurers $600 million. Earlier this year, the shock derecho that ripped through parts of Ontario and Quebec, driving insured losses of $875 million, catapulted into sixth place.
Read more: Revealed - $1 billion damages price tag of spring derecho
Hurricane Igor, which tore a path through Labrador and Newfoundland in 2010, would have cost US$268 million in insured losses in today's money, according to Swiss Re figures.
This year has been predicted to be an "above average" year for storm activity in the Atlantic basin, according to the US National Oceanic and Atmospheric Administration (NOAA), though it took until September for the first hurricane of the season, Danielle, to form.
Fiona was the first Atlantic major hurricane of the season and was a category four storm at its peak. Also in September, category four hurricane Ian formed and went on to track across Cuba and then Florida in the US. Ian went on to make a second US landfall in South Carolina.
Modellers and insurance industry sources have so far predicted that Ian could leave between US$28 billion and upwards of US$50 billion of insured losses in its wake.
Hurricane season runs from June 1 to November 30, as this is when the Atlantic Ocean's waters are typically warm enough for tropical cyclones to develop.
Deol is not alone in warning of the climate impact on severe weather event risk.
"Climate science is increasingly able to show that many of the extreme weather events that we are experiencing have become more likely and more intense due to human-induced climate change," World Meteorological Organization secretary-general professor Petteri Taalas said in a news update last week.
"We have seen this repeatedly this year, with tragic effect."