Federal government creates flood insurance and relocation task force | Insurance Business Canada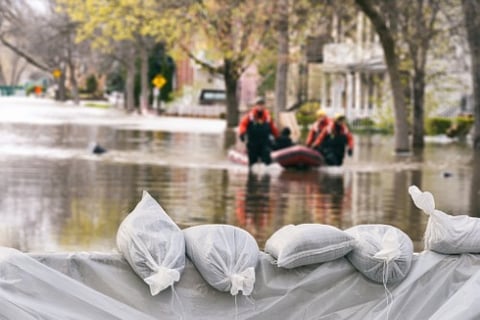 In an effort to "create a more resilient and sustainable approach to floods in Canada," the federal government has formed a new task force aimed at addressing the nation's flood risks.
The new interdisciplinary 'Task Force on Flood Insurance and Relocation' is comprised of representatives from federal, provincial, and territorial governments, and the insurance industry. In addition, Indigenous Services Canada will work with First Nations partners on a dedicated Steering Committee on First Nations Home Flood Insurance Needs.
The task force will assess various options to protect homeowners at high risk of flooding and do not have adequate insurance protection. The group will also look into the feasibility of a low-cost national flood insurance program, and consider options for potential relocation for high flood risk homeowners.
In addition to this, the task force and the steering committee will share information with one another, and work closely to engage with various partners such as First Nations off-reserve, Inuit, and Métis communities and organizations. Both the task force and the steering committee will begin their work by January 2021, and will report their findings by Spring 2022.
"Flooding in Canada has devastating effects for thousands of Canadians each year. Our government is making investments to reduce the impact of climate-related disasters to foster a more resilient Canada," said the Honourable Bill Blair, Minister of Public Safety and Emergency Preparedness.
"More Canadians are exposed to flooding than to any other climate-related peril. Through this task force, insurers will work with governments across the country to ensure every Canadian has access to affordable flood insurance," said Insurance Bureau of Canada president and CEO Don Forgeron. "This is a foundational step in an urgent national effort to better protect Canadians, adapt to our changing climate, and build more climate-resilient communities."