Helping Canadians tackle their 'weather problem' | Insurance Business Canada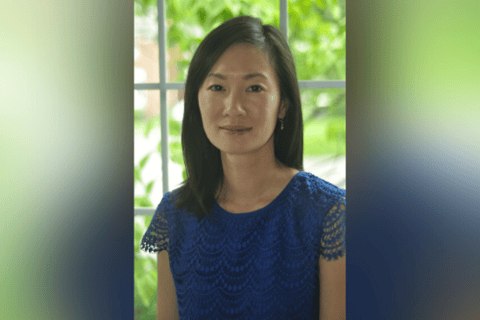 It's no surprise that Canada has experienced an increase in severe weather events over the last year. Climate change has caused the frequency of catastrophic events to grow, placing proactivity at the front of insurers' minds.
Read more: Canada moves to improve severe weather detection
It's become vital for the insurance industry to implement mitigation strategies that are engaging to clients, and TD Insurance has taken advantage of technological innovation to do so.
In January 2021, TD Insurance launched severe weather and safety alerts on its mobile app for home and auto customers. When customers sign up, they receive timely text alerts about incoming severe weather events such as hail, wind, heavy rain, and blizzards.
Pauline Chiu (pictured), VP of digital transformation, business optimization and automation at TD Insurance, explained to Insurance Business that with a few clicks, clients can sign up to receive alerts for two locations across Canada.
Whether it's your home, cottage or parents' home, clients can customize and prioritize what properties are most important to them.
The alerts inform clients of any weather event that could damage homes or vehicles. TD also offers actionable advice with these alerts, providing clients with tips for how to protect their property from a specific severe weather event.
"It's something that really sets us apart and is a first for the Canadian market," said Chiu. "What we're trying to do with severe weather and safety alerts is help our customers feel a bit more prepared and provide them with proactive advice to protect their property."
Getting alerts is one thing, but pairing alerts with informative advice that can be easily accessed on a mobile device has proven to be a key benefit to TD clients.
TD's alerts help mitigate significant damage in the event of severe weather events such as fire and floods, decreasing the potentially high costs for customers in terms of repair and replacement of their property.
"We had a lot of conversations about building out our digital claims capabilities," said Chiu. "We're always looking to make strategic investments to provide a creative digital experience that our customers want."
"Within the app itself we started investing in digital self-serve capabilities. We put a lot of thought into the technology," she said. "It's quite sophisticated. We utilized advance analytics to help us understand what weather events and temperatures could cause damage or inconvenience our customers."
The TD insurance app uses IBM's The Weather Company to get the most recent forecasts. Chiu noted that IBM uses a high precision global weather model that's updated on the hour and uses high resolution weather data that can capture isolated weather events, allowing TD to alert customers in a particular region.
"Leveraging advance analytics is going to be extremely important," Chiu emphasized. "One of our endeavors is to provide personalized digital experiences for our customers. Leveraging that information to anticipate customers' needs is extremely important in the work we're doing to become a digital first organization."
There is a growing demand for tracking severe weather in the marketplace in today's climate and TD has worked to meet clients' needs by enhancing mobile digital capabilities.
Read next: Extreme weather is becoming the norm
"Since launching the severe weather and safety alerts, we've already reached our enrolment target and expect to pass them by the end of this year," said Chiu.