Hurricane Ian drives 2022 cat losses to US$115 billion | Insurance Business Canada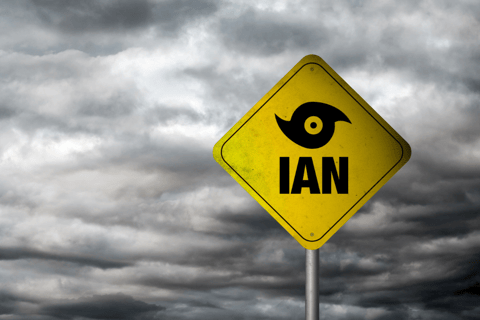 Hurricane Ian and other extreme weather, including winter storms in Europe, flooding in Australia and South Africa, and hailstorms in France and the US, have pushed natural catastrophe insured losses to an estimated US$115 billion so far this year, according to a report from Swiss Re Institute.
This marks the second consecutive year in which estimated insured losses have exceeded US$100 billion, and continues a trend of a 5%-7% annual increase over the past decade, Swiss Re said. The (re)insurance industry covered about 45% of economic losses this year, indicating a large insurance gap.
"2022 has been another year of increased natural catastrophe loss activity, and demand for insurance is growing as the protection gap remains vast," said Thierry Léger, group chief underwriting officer at Swiss Re. "To enable the insurance industry to keep up with increasing volatility and demand, it will be key to model evolving frequency and severity trends. Pricing needs to reflect the effective risk. In this complex environment, Swiss Re is ready to support clients with our strong balance sheet, risk capacity and expertise."
Hurricane Ian was 2022's most expensive natural disaster, with estimated preliminary insured losses between US$50 billion and US$65 billion. Ian made landfall in Florida in September as a category 4 storm, bringing with it extreme winds, storm surge and torrential rains. Swiss Re Institute estimates Ian to be the second-costliest insured loss on record, exceeded only by Hurricane Katrina in 2005.
Hurricane Ian wasn't the only costly natural disaster in 2022. In February, Europe was pounded by a series of winter storms that caused estimated insured losses of more than US$3.7 billion. In February and March, torrential rains caused flooding in Australia that, at an estimated US$4 billion, is the country's most expensive natural catastrophe ever. In France, hailstorms caused estimated insured losses of €5 billion (about US$5.25 billion), according to Swiss Re Institute.
"Extreme weather events have led to high insured losses in 2022, underpinning a risk on the rise and unfolding on every continent," said Martin Bertogg, head of catastrophe perils at Swiss Re. "Urban development, wealth accumulation in disaster-prone areas, inflation and climate change are key factors at play, turning extreme weather into ever-rising natural catastrophe losses. When Hurricane Andrew struck 30 years ago, a USUS$20 billion loss event had never occurred before – now there have been seven such hurricanes in just the past six years. At Swiss Re, we are continually adapting our natural catastrophe models to anticipate trend risks explicitly, enabling us to stay ahead of the curve and provide sustainable cover to our clients, such as with our new hurricane model."
Have something to say about this story? Sound off in the comments below.