IBC issues warning for Atlantic Canada on approaching Hurricane Fiona | Insurance Business Canada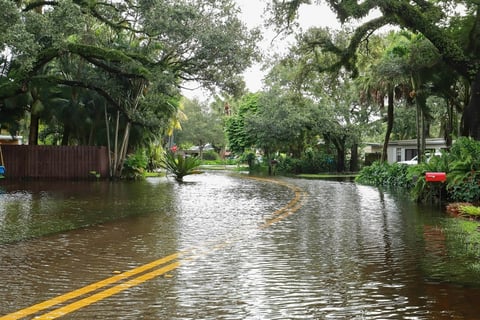 Ahead of the upcoming Hurricane Fiona, the Insurance Bureau of Canada (IBC) has issued an advisory for residents living in Atlantic Canada, warning them of impending danger and providing tips to mitigate any storm-related damage.
"A hurricane can cause extensive damage regardless of its category," said IBC Atlantic vice president Amanda Dean. "Being prepared for any severe weather event is important for your personal and financial security."
The bureau offered safety tips for homeowners, such as ensuring each household has an emergency preparedness plan and disaster kits; moving valuables away from the basement; keeping an updated home inventory; ensuring downspouts are clear of debris; securing loose patio furniture; and removing at-risk tree branches.
IBC also advised homeowners to talk to their insurance representative to confirm if they have appropriate coverage. The bureau offered a reminder that water damage due to sewer backup is only covered if the policyholder purchased specific, optional sewer backup coverage; the same is true for damage caused by overland flooding, which is only covered by a certain optional coverage.
Damage caused by wind, however, is typically covered by standard insurance, IBC noted. Those with comprehensive or all perils auto insurance can also rest easy knowing that their policy can cover damage to their vehicles.
In the event that a homeowner has been ordered to evacuate their property due to the storm, IBC said that they may be entitled to additional living expenses.
"We want to ensure that residents in Atlantic Canada are ready for strong wind or heavy rains that Hurricane Fiona may bring to the region," Dean prefaced. "Even a significantly weakened hurricane can carry winds strong enough to cause widespread destruction."