IBC: Last call for ShakeOut participants | Insurance Business Canada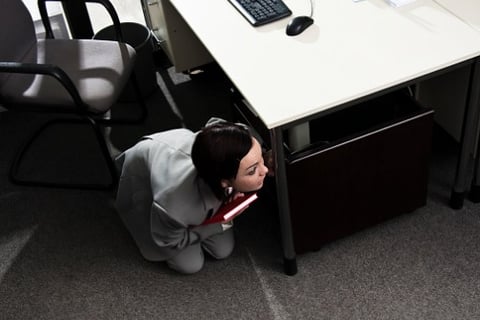 With British Columbia's biggest earthquake drill – the 2018 Great BC ShakeOut – set for tomorrow, the Insurance Bureau of Canada (IBC) has issued a last call for residents looking to register for the event.
The Great BC ShakeOut is presented by the IBC and the BC Earthquake Alliance. This year's drill is set to occur on October 18, at 10:18 a.m.
"Don't be left out of this year's Great BC ShakeOut on October 18," BC Earthquake Alliance president Dave Cockle said in a statement, adding that more than 800,000 BC residents have registered to take part.
"But we have a long way to go before everyone in the province knows what to do in the event of an earthquake," Cockle remarked.
"It's not enough to know what to do in an earthquake. You have to practice what you know so you're ready to take immediate action once the shaking starts," commented Parliamentary Secretary for Emergency Preparedness in British Columbia Jennifer Rice.
"Practicing an emergency drill like ShakeOut, along with having an emergency kit and plan, is the key to better preparing ourselves and our families for earthquakes."
Aaron Sutherland, IBC vice-president of Pacific, explained that there is a one-in-three chance that a "significant earthquake" will strike southwest BC in the next 50 years.
"Governments, businesses and all British Columbians have a role to play in creating a true culture of earthquake preparedness across this province. By working together, we can make British Columbia safer and better prepared to cope when disaster strikes," Sutherland said.
Related stories:
IBC reminds BC of upcoming earthquake preparedness drill
IBC: Quebecers are still unprepared for an earthquake