IBC offers insurance advice following Ontario tornado | Insurance Business Canada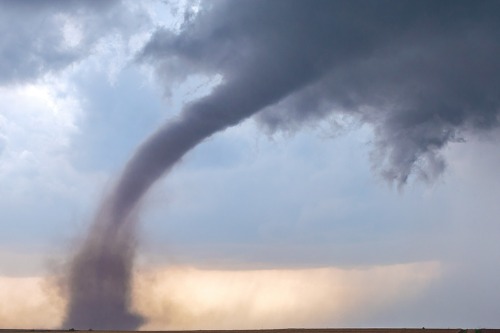 After Environment Canada confirmed that a tornado touched down in the southeast area of Barrie, Ontario, yesterday, the Insurance Bureau of Canada (IBC) has issued an advisory for policyholders in the region.
IBC offered a reminder in its advisory that insurance representatives can help policyholders confirm the coverage they have. The bureau also noted that most wind and rain damage is covered by homeowners' insurance, as well as losses caused by flying debris or fallen trees, losses to home and contents from water entering through openings caused by the wind.
The bureau also said that damage to vehicles from wind or water is covered only by comprehensive coverage. This type of coverage is optional, so policyholders should check first with their insurance representative to confirm if they have it.
For homeowners unable to stay in their homes due to insured damage, they may be entitled to additional living expenses, IBC also said.
"Our thoughts go out to all those impacted by this significant weather event, and we thank the first responders who rushed to the scene to ensure the personal safety of those living in the area," said IBC Ontario vice president Kim Donaldson. "This is a traumatic event. Rest assured that anyone whose property or vehicle was damaged can contact their insurance representative when they are ready to start the claims process."
Donaldson has also encouraged any policyholders with general insurance questions to contact IBC's Consumer Information Centre, at 1-844-2ask-IBC.