IBC responds to Liberal Party's climate resilience platform | Insurance Business Canada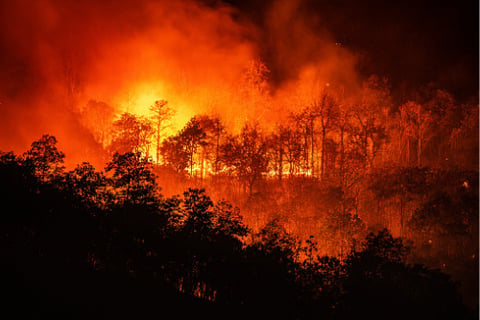 Liberal Party leader Justin Trudeau has promised a host of climate resilience programs should he be re-elected – a move that has been praised by the Insurance Bureau of Canada (IBC).
As part of his re-election campaign, Trudeau recently gave a talk in BC. He said that if he is re-elected, his government would build on the success of the EnerGuide home rating system for energy efficiency by developing a companion approach for scoring the climate resilience of homes. He also said that his government will introduce other new programs to encourage homeowners to implement climate adaptation measures to better protect their properties from severe weather caused by climate change.
One of the planned initiatives Trudeau mentioned is an expanded home retrofit program that will subsidize homeowners to make climate-resilient changes to their homes, such as switching to fire-resistant roof shingles or installing better waterproofing for basements. The new climate adaptation home rating program will give homeowners access to experts who can advise and guide them through the retrofit process.
IBC responded to Trudeau's climate resilience plans in a new statement, noting that this upcoming program can be used by provincial governments, insurers, and banks to support and reward Canadians who take a proactive approach to mitigating disaster damage.
"IBC has been advocating for these measures with all parties and we welcome today's announcement by Liberal Party leader Justin Trudeau," said IBC national director of climate change Robin Edger. "For many Canadians, their home is their greatest investment, and this is an important step toward helping homeowners bolster their financial security against the impacts of climate change."
Edger also mentioned that while year's wildfire season has been devastating, climate change "is expected to bring longer and larger wildfire seasons in the future."
"This is a climate change election. IBC welcomes this focus on protecting homes and communities from the increasing impacts of wildfires and severe weather," the national director commented. "All political parties and the media must join voters in focusing on the most important, urgent and challenging issue of our time during this election."