Most Canadian cities score poorly on flood preparedness – study | Insurance Business Canada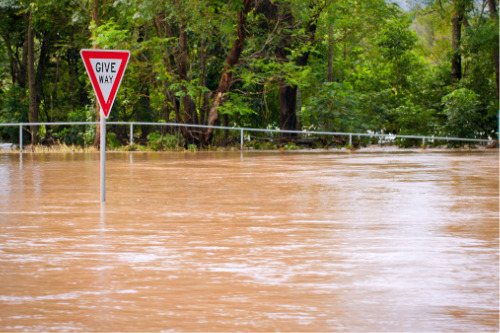 A new study found that most Canadian cities lack proper flood preparation, and that there is a lack of discussion around how climate change is contributing to the flooding problem.
The study, conducted by the Intact Centre on Climate Adaptation at the University of Waterloo, found that most cities "made little progress to limit their risk of flooding over the past five years." Sixteen cities were assessed for the study, which found that in terms of flood preparedness, the average score of the cities was C+.
Of the 16 cities assessed for flood preparedness in 2019/20, Yellowknife and Winnipeg had the lowest flood preparedness scores, with a D. On the other hand, Edmonton, Regina, and Toronto had the highest scores, with B+.
Commenting on the study, co-author and Intact Centre head Dr. Blair Feltmate told Global News that flooding is the most expensive extreme weather risk in Canada, followed by fire. Despite this, Feltmate noted that flooding is not a central topic in climate change discussions in all levels of government across the country.
"What draws the most attention by far is … looking at ways to mitigate or lower greenhouse gas emissions. But that almost occupies 90% of the discussion on climate change," Feltmate said.
"There's almost only maybe 10% or 15% of the discussion focused on 'how do we address the extreme weather risk that's on the ground today,' and then 'how do we better prepare for the increasing risk that's coming in the future?'"
The study noted that last year, insurable losses in Canada reached $2.5 billion – making 2020 the fourth worst year for insurable claims since recordkeeping began in 1983.
In conclusion, the study said that "climate change, aging municipal infrastructure and residential housing, and the accelerating loss of protective natural infrastructure such as wetlands contribute to flooding and the rising costs to governments, businesses and homeowners."
It is because of these factors that cities need to "do more work to keep up to climate change," Feltmate told Global News. That work includes updating flood maps and understanding where floodwater runs whenever big storms occur.
"They need guidance on where not to build in areas that are vulnerable to flooding or if they do, to make sure that they put the measures in place, [so] that the flooding isn't damaging," he explained.