Recovery and risk lessons left behind by 2021 BC floods | Insurance Business Canada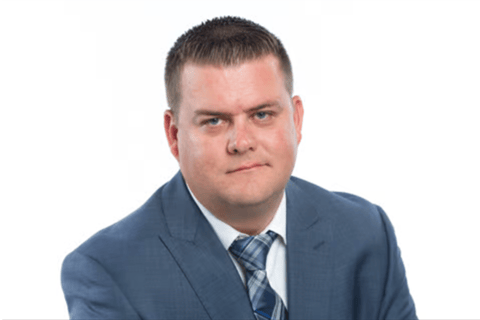 Last November, British Columbia (BC) residents were rocked by intense floods and landslides that, in some cases, literally washed away their communities. Torrential rains caused rivers to overflow and flood farmland in southern areas of BC and forced nearly 20,000 people to evacuate their homes.
One year on, the devastating floods serve as a wake-up for British Columbians to be aware of their flood risk, no matter where they live, and to be prepared for similar disasters to strike again.
"Historically, people think this kind of flooding only happens to small towns in the country, or people who live right on the coast," said Jim Manville (pictured), SVP of large loss Canada at First Onsite Property Restoration. "But [The November 2021 floods] show that it could happen in major metropolitan areas. People need to be ready for the unexpected, and be prepared to evacuate, live without power and potentially potable water for at least a few days."
Mandeville was boots in the mud within hours of the state of emergency in Merritt, a city on the south-central interior of BC that was impacted by the flooding. He helped mobilize teams of hundreds of personnel to support first responders, citizens, and businesses.
"The sheer volume of water was something we never really anticipated," the SVP recalled. "It does rain a lot in this part of Canada. But what people aren't used to is this much rain all at once and with this kind of intensity. Certainly, in my living memory, I've never seen anything like this."
"It was especially challenging because we lost the main road connectors to the rest of Canada," Mandeville shared with Insurance Business. "Normally, when we have major weather events in the lower mainland in BC, part of our contingency plan is to move people, equipment, and resources from Alberta overland through the mountains. We were unable to do that because of the failure all the bridges along the highway."
Read more: Building back better – dealing with the aftermath of tornadoes
Mandeville said rescue and recovery teams had to rely on equipment brought up from the United States instead as border crossings remained open. But navigating flooded areas presented the next complication.
"The road network in parts of the lower mainland is a bit convoluted. There are a lot of choke points, and a few of them had four or five feet of water on the road," Mandeville continued. "There were instances where we could see a customer's property just a few hundred meters away, but we had to wait for up to six days because we just couldn't get down the road to reach it."
According to the Insurance Bureau of Canada, the 2021 Pacific Northwest Floods and mudslides caused $515 million in insured losses, making it BC's costliest weather event to date.
Recovery still ongoing
Earlier this month, the British Columbia government unveiled a more than $41 million flood recovery package. Public Safety Minister Mike Farnworth announced the plan to provide funds for flood repair and resilience work on Sumas River, Clayburn Creek, Killgard Creek and Vedder Canal. Over $1.6 million will be allocated for permanent repairs to the Sumas Dike.
A year after the disaster, Farnworth said around 500 debris sites have been cleared, but more work is underway to remove sediment, repair damaged dikes and river channels. Mandeville said that apart from the fact that recovery hasn't finished, British Columbians are more anxious and sensitive to their vulnerability to flooding and other natural disasters.
Read more: Senate report recommends federal government support for flood relief plan
In the wake of the BC floods, First Onsite commissioned a 2022 disaster survey. The coast-to-cast survey polled 1508 Canadians about their level of concerns on different types of disasters and weather-related events.
The survey revealed that BC residents were the most concerned by severe rains and flooding (82%, versus 66% in all of Canada). Half of British Columbians (48%) lost sleep over landslides and mudslides, and nearly two in three (58%) feared having to leave their homes or communities due to these events (compared to 44%, the national average).
"I think this flooding caught a lot of BC people off guard, especially given the time of year that it happened," Mandeville commented. According to First Onsite, the latest survey shows there is growing awareness among Canadians and BC residents of their risk of flooding.
"Canadians are taking note and hopefully taking precautions to help protect themselves and make their properties for the next time that this happens. Because it's not an 'if' this happens again, but a 'when'," Mandeville said.