Report: Recent weather-related losses will be "manageable" for most Canadian insurers | Insurance Business Canada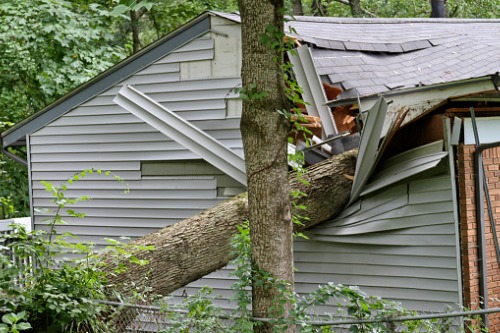 Global credit ratings firm DBRS Morningstar has released its commentary on the recent catastrophic weather losses sustained by the Canadian P&C insurance industry, noting that the impact is relatively "manageable" for insurers.
According to the report, Canada's P&C insurers are facing above average severe weather losses in 2020 to date. The most noteworthy of the recent weather events that contributed to this loss is the series of thunderstorms that struck Alberta in June, which resulted in heavy hail and flooding. That event caused about $1.2 billion in insured losses, with total economic losses exceeding $1.7 billion.
Read more: Revealed – huge loss total for Calgary hailstorm
In terms of total economic loss by catastrophic events, 2020 has a "good chance to become the third or fourth record year," DBRS Morningstar stated, with this year's total already hovering somewhere close to $2 billion.
But while the thunderstorm event led to unprecedented losses, DBRS Morningstar believes that most P&C insurance companies can handle it.
"Although the losses this event has caused are relatively large by Canadian standards, in DBRS Morningstar's opinion the financial impact is still manageable for most P&C insurance companies, which in turn also rely on reinsurance programs to mitigate large natural catastrophes," commented DBRS senior vice-president and head of insurance Marcos Alvarez.
"The P&C insurance industry is well aware of the impact of climate change on natural catastrophes, and it is at the forefront of the financial services industry in incorporating environmental factors into its strategic and risk management planning."
The firm also mentioned that insurers have also been relying on reinsurance programs to alleviate the financial sting of large natural catastrophe losses.
Not everything in the report is good news, however. DBRS Morningstar suggested in its commentary that recent severe weather events are compounding the economic effects of the COVID-19 pandemic.
"The possibility of experiencing a very active year of weather events, together with the ongoing economic impact of the coronavirus disease (COVID-19) pandemic, could be challenging for some insurance companies, particularly those that are relatively small or not affiliated with international insurance conglomerates," the report said.
"We believe that the combined effect of COVID-19 and higher weather-related losses may push the combined ratio of the industry slightly above 100% by the end of the year."
The report also mentioned that Canada's P&C insurers began 2020 with over $24 billion in excess capital above the regulatory minimum. But that was met by a hardening market that has continued to see rate increases in several business lines since 2019 – increases that are likely to continue well into 2021. While the increases provide a buffer for the rising cost of severe weather-related events, DBRS Morningstar stated that it raises questions about whether significant changes in loss trends could eventually lead to unaffordable premiums, and/or restrictions in the sale of coverages in certain parts of Canada.