Avoiding "woke" identity politics in insurance recruitment practices | Insurance Business Canada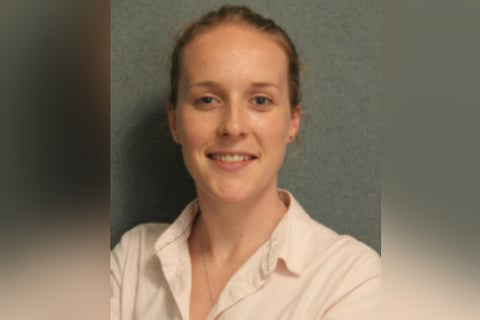 Another day, another insurance AGM makes headlines – this time for alleged "woke" hiring practices.
First, we had Aviva CEO Amanda Blanc being targeted with sexist remarks and told she isn't "the man for the job," and now this. Another female insurance CEO has had to stand her ground over an issue related to diversity, equity, and inclusion (DE&I). Can anyone else sense a pattern forming here?
This time, it was Progressive CEO Tricia Griffith who had a sparring match with an activist shareholder over the company's approach to DE&I in hiring practices. According to a report by Washington Times, the CEO was quizzed by Ethan Peck, an associated of the Public Policy Research's Free Enterprise project, which buys stock in US firms to showcase alleged political bias in boardrooms.
Specifically, Peck asked how Progressive, the third-largest insurance carrier in the United States, could "justify valuing surface characteristics over merit" and why it prioritizes "skin colour and reproductive organs" when hiring staff.
Read next: Why I'm proud to be a woman (near) insurance
The Progressive CEO stressed the importance of DE&I and how the business wants its workforce to "reflect the customers we serve and for our leaders to reflect the people they lead". Peck allegedly replied: "Are you saying that people with a certain skin colour all think a certain way?"
Griffith closed the argument, stating: "You can't put yourself in the shoes of somebody else if you don't have a representative organization that represents the country as a whole. You could never know what it feels like to be a female, I could never feel what it feels like to be a male, so we need to represent everyone."
To that, Peck accused Progressive of adopting "woke" identity politics, later telling the Washington Times: "It's an incredibly regressive and divisive world view."
The Oxford English Dictionary defines "woke" as:
woke, adjective: Originally: well-informed, up-to-date. Now chiefly: alert to racial or social discrimination and injustice; frequently in stay woke.
With that in mind, who is really demonstrating "woke" tendencies in this case? Is it Progressive, who is trying to diversify its workforce in order to be more representative of the communities it serves? Or is it the activist shareholder highlighting alleged discrimination and injustice against prospective employees with "merit" who may not fit the insurer's DE&I quota (if it even has a quota or measuring mechanism)?
This is a lot to contemplate from an insurance annual shareholder meeting – and it's a long way from the usually dry and pedantic affairs about financials and performance. There are questions that come out of this that I don't know the answer to, such as: Can DE&I be discriminatory? How can companies, who are pursuing DE&I with the best intentions, ensure that they do not cross the border into "woke" identity politics? What are the best ways to incorporate DE&I into business practices? I refer to the experts for that.
Read more: From ugly duckling to beautiful swan: It's time to paint the insurance industry with a new brush
There are a few things that I am confident about. One is the need to have a diverse workforce. It has been proven time and time again that companies who can provide customers with products, solutions, and services that meet their unique needs are some of the most successful businesses. And as Griffith pointed out, for national companies who are serving diverse communities across the country, it helps to have "a representative" workforce that can understand the nuances throughout society.
Another thing I feel strongly about is being hired upon merit – Peck's argument. If I was applying for a job, I would like to be hired as the best person for that job, regardless of my gender or race, and if another candidate is better suited for the position, they should be offered the job.
So, here's my issue with this whole saga. By accusing Progressive of prioritizing "skin colour and reproductive organs" when hiring staff, the activist shareholder is (perhaps unintentionally) insulting the staff that Progressive has already hired. There's no evidence to suggest they weren't hired based on merit. The only hard evidence (as far as I'm aware) is that the insurer – like many others around the world – has made a commitment to diversify and become a more inclusive workplace.
There are many rights and wrongs in this debate. If anything, this proves that DE&I is something that insurers must take seriously.