"EXTERMINATE" … the poor performers | Insurance Business Canada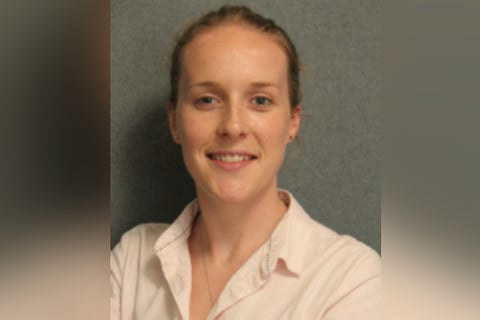 Picture this: Daleks – the violent and merciless cyborg aliens from Doctor Who – gliding around the world-famous Underwriting Room at Lloyd's of London's Lime Street headquarters, but rather than barking their usual "EXTERMINATE," they're saying "REMEDIATE" while pointing their evil eyestalk toward underperforming syndicates and lines of business.
That is essentially what has happened at Lloyd's over the past three years … minus the Daleks, but it's fun to let the imagination run free sometimes.
At approximately 335-years-old, Lloyd's of London is by far the oldest insurance marketplace in the world. The market started with humble beginnings – from a London coffee house in the 1660s – and three centuries later, Lloyd's has grown into the world's leading marketplace for specialty insurance, providing policies for the world's most unique risks, including Silent film comedian Ben Turpin's crossed-eyes, Ugly Betty star America Ferrera's smile, various priceless art and jewellery items – and even Richard Branson's Virgin Galactic private spaceship.
Beyond insuring the whacky and wonderful, Lloyd's plays a critical role in the global insurance and reinsurance industry. Every day, more than 50 insurance companies, over 300 registered Lloyd's brokers and a global network of over 3,900 local coverholders operate in and bring business to Lloyd's, taking advantage of the specialist underwriting expertise, thought leadership, and innovative solutions that the market has to offer.
Read next: Lloyd's fixes ethnic minority ambition
Historically, brokers have also been attracted by the financial certainty of the London market – but this came into question in 2017 and 2018, when the market suffered a dramatic decline in profitability thanks partly to an uptick in natural disasters (most notably, the North Atlantic hurricane season in 2017, which saw hurricanes Harvey, Irma and Maria) and also the low interest rate environment causing depressed investment yields.
Enter the Daleks.
In 2018, Lloyd's took action to improve its underlying performance and restore profitability. The market launched its 'Decile 10' initiative, aimed at bringing underperforming syndicates and classes of business back to profitability. Lloyd's managing agents were told to focus on the worst-performing 10% of premium for each syndicate – the 'Decile 10' – and to enact remediation plans. Failure to reduce expenses and bring the underperforming syndicates and classes of business back to profitability would result in plans being rejected and classes of business and syndicates being closed down.
When the actual Daleks appear on Doctor Who, the typical reaction of most kids (at least in Great Britain, where this is seen as a piece of cultural identity) was to hide behind the sofa and wait until they were gone, or the Doctor had defeated them. But there's been no hiding behind the sofa at Lloyd's. In fact, the market's rather cutthroat attitude has resulted in Lloyd's syndicates and managing agents dramatically reducing or withdrawing capacity in several classes of business, including marine hull, cargo, and yacht insurance.
Read more: Lloyd's reveals half-year financials
And three years after the introduction of Decile 10 and these corrective actions are still taking place. Lloyd's CFO Burkhard Keese recently revealed that since 2018, managing agents and syndicates have remediated nearly £7 billion, or 20% of premiums. He added that a further 15% of syndicates do not have the profitability Lloyd's expects to see, and those syndicates "must be remediated" for the future of Lloyds to be sustainable.
Now, I'm not calling Keese a Dalek or a villain; rather, he's more like the Doctor. Keese joined Lloyd's as CFO in April 2019 and since then has worked alongside Lloyd's senior management to successfully reposition the market for "sustainable profitable growth". This hasn't come without some hard or scary decisions. As highlighted by Lloyd's, leaders sometimes have to make cuts to allow room for more positive change, innovation, and growth.
When reporting the Lloyd's first-half 2021 results, Keese said that in the first six months of the year, the market removed unprofitable business amounting to approximately 6% of premium, which is a considerable amount of [use Dalek voice] "EXTERMINATION". However, he then shared that those cuts enabled 4% of volume growth in the market. In removing problematic syndicates and lines of business, Lloyd's has managed to return to profitability and reassert its historic dominance as a world-leading specialty insurance marketplace.
Lloyd's is not alone in redefining its value proposition and shoring up its market-wide portfolio. In fact, many insurers around the world have been doing just that in response to hard market conditions in commercial lines, which have certainly impacted profitability. This, to me, suggests there are exciting times ahead. If insurers exterminate their weakest links and grow stronger at their specialties, we'll eventually reach a global marketplace that is even more focused on expertise, value-added services, innovation, and providing customers the best possible experience they could ask for.