Tokyo 2020: Olympic trailblazers that insurers should take note of | Insurance Business Canada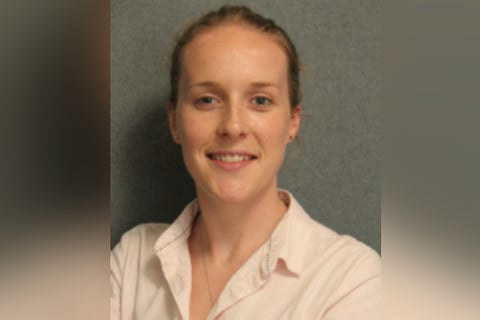 The Tokyo 2020 Olympic Games will be remembered as one of the most extraordinary Olympic Games of all time.
In what will go down in history as "the Pandemic Games," the world's greatest athletes battled it out on centre stage – but to no crowd support or rapturous applause. Held in Japan, under a state of emergency due to the COVID-19 pandemic, this year's Olympians faced empty stadiums, toned-down medal ceremonies, and a long list of pandemic-related rules and restrictions. It was just as much a mental test as it was a competition of physical ability.
COVID-19 pandemic aside, the Tokyo 2020 Olympic Games was extraordinary for the number of trailblazing moments that captured a perfect snapshot of the world we live in today and caught the attention of people worldwide.
Here are a few moments (among many) that I think the insurance industry should reflect on:
New Zealand weightlifter Laurel Hubbard makes history
In what has been described as a ground-breaking moment for transgender athletes, Laurel Hubbard, a 43-year-old weightlifter from Auckland, became the first transgender athlete in history to be selected for an Olympic team.
Hubbard, who transitioned in 2013 after previously competing as a male, competed in the women's super-heavyweight (87-kilogram-plus) category after meeting the International Olympic Committee's (IOC) eligibility requirements for transgender weightlifters, which required Hubbard to show that her testosterone was maintained below a certain level after transitioning.
Read next: Somewhere over the "corporate" rainbow: Why authenticity matters
Despite her meeting all of the IOC's requirements, Hubbard's participation in the Games caused some controversy, with pushback from individuals who believe that transgender athletes have "an unfair advantage".
While I'm sure that debate will be ongoing for some time, Hubbard – who failed to complete any of her lifts during the Games – has become an Olympic champion of another kind. She is a champion and a trailblazer for transgender rights and inclusion.
I would encourage all insurance organizations to take note of Hubbard's achievements and think about transgender inclusivity, both in terms of the make-up of their employee base and clientele, and in the products they produce and distribute.
Non-binary stars shine on Olympic stage
Canadian soccer star Quinn became the first-ever openly transgender and non-binary Olympic gold medallist, when the Canadians won a thriller against Sweden in a 3-2 penalty kick finish. The 25-year-old midfielder from Toronto uses the pronouns they/them and has gone by one name – Quinn – since coming out publicly in 2020.
At the time, they told The Canadian Press they came out partly because they were "tired of being misgendered" in society and the media. Quinn also said they wanted to be "a visible figure" for others "questioning [or] exploring their gender".
Quinn was not alone in showing that non-binary athletes belong on the Olympic stage. American skateboarder Alana Smith (aged 20) proudly competed wearing a "they/them" pin and sporting a skateboard with "they/them" written on it.
Despite being open about their pronouns, both Quinn and Smith had their identities undermined when they were misgendered by broadcasters during the Games. There are important lessons to be learned here.
Read more: Dive In 2021 registration now open
Are insurance organizations inclusive for non-binary people? Is insurance policy language inclusive for non-binary individuals? If you have a non-binary individual on your team, are you educated about how to use the correct pronouns? Can you talk about it sensibly and comfortably? Again, Quinn and Smith have triggered discussions about identity that need to be explored and understood not just in the insurance industry, but in everyday society.
"I feel incredibly proud to say that I am a gay man and also an Olympic champion."
When British diving star Tom Daley won Olympic gold with his synchronized diving partner Matty Lee, he said: "I feel incredibly proud to say that I am a gay man and also an Olympic champion. When I was younger, I didn't think I'd ever achieve anything because of who I was. To be an Olympic champion now just shows that you can achieve anything."
Daley, a hugely popular sports personality who came out in 2013, said there were more openly out athletes at the Tokyo Olympic Games than ever before. He told The Guardian: "I hope that any young LGBT person out there can see that no matter how alone you feel right now, you are not alone. You can achieve anything."
In speaking so eloquently after winning his first-ever Olympic gold medal (he won bronze medals in London and Rio) Daley has secured himself as a role model for the LGBTQ+ community.
I would encourage insurance professionals to think about Daley's words. Are there LGBTQ+ individuals within your organizations who "feel alone"? Are you supporting a culture where people feel like they can "achieve anything?" If your answers are "NO," what are you going to do about that?
The Olympians I've highlighted above are not just champions for their immense athletic endeavours; they're champions of change and trailblazers for diversity and inclusion. We can all learn a lesson or two from them.