Will Aon and WTW have their Bennifer moment? | Insurance Business Canada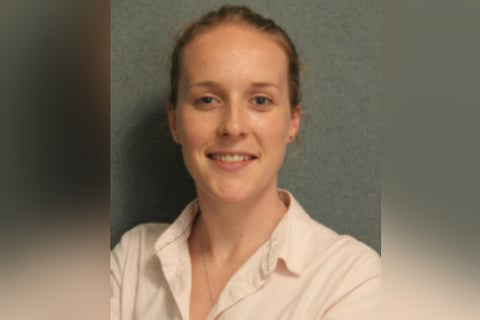 In what can safely be described as the biggest insurance break-up of the decade, Aon and Willis Towers Watson (WTW) have called time on their proposed mega-merger.
After a 16-month long courtship, ripe with drama fit for celebrity gossip magazines (OK maybe not, but please humour me) the two A-listers of the global insurance stage said they'd reached an "impasse" in their relationship.
We've seen it happen before. Just look at supercouples Brangelina (Brad Pitt and Angelina Jolie) and Kimye (Kim Kardashian and Kayne West); they too hit an "impasse" too great to break through. But there's always hope. If the great Bennifer (Ben Affleck and Jennifer Lopez) can reunite romantically after almost 20-years, then anything's possible.
OK, enough of the celebrity portmanteaus (side note: would Aon and WTW have been Willon or AoWT?) and now down to business.
The deadlock situation for the two mega brokers was less scandalous and more regulatory. On Monday, July 26, Aon CEO Greg Case blamed the break-up on the anti-trust lawsuit brought against the merger by the United States Department of Justice (DOJ).
Read next: IT'S ALL OVER: Aon and Willis Towers Watson cancel merger
The DOJ said the business combination would "reduce vital competition and leave American customers with fewer choices, higher prices, and lower quality services." In other words, combining two of the three largest insurance brokers in the world would put American companies and consumers at a disadvantage because there would be less competition.
We see this in the celebrity dating world. Jennifer Lopez dates Ben Affleck, Brad Pitt dates Angelina Jolie – so I can conclude that I would have less luck with my celebrity singleton of choice than my famous alter-ego. Celebrities flirt with celebrities because they're the only other people who "know what it's like" to be a celebrity. Same goes for mega brokerages in the insurance M&A arena. They share expertise and can reach synergies that smaller firms simply cannot match.
All along, both Aon and WTW have stood firm in their case that a merger would "accelerate innovation on behalf of clients, creating more choice in an already dynamic and competitive marketplace" while also enabling them to "more capably address" emerging risks like cyber threats, climate change, and the growing health and wealth gap worldwide.
Read more: Is deal boom under threat after Aon-WTW collapse?
The combination was given a tentative green light by other regulators, including the European Commission, whose seal of approval hinged upon full compliance with a "substantial" set of commitments offered by Aon, which included the divestment of central parts of WTW's business to yet another A-list brokerage giant, Arthur J. Gallagher (Gallagher).
I was confused by the EU antitrust regulators' decision when it was announced in July, and I'm still baffled now. Personally, I can get behind the US DOJ's quest to "preserve competition" and I don't see why the case should be any different in Europe.
While shedding certain WTW assets to Gallagher for US$3.57 billion was deemed a sufficient anti-trust remedy by EU regulators, I think there's some irony in Aon and WTW having to boost their biggest rival before being allowed to walk down the aisle and say: "I do".
It's like allowing Brad Pitt and Angelina Jolie to get together (back in the day) as long as they found Jennifer Aniston a new partner so that she could keep her celebrity supercouple status. The world simply doesn't work that way.
While the DOJ's iron fist marked the end of a combined Aon and WTW for now, the fact that the proposed merger garnered so much interest and managed to receive regulatory approval from key jurisdictions, suggests that this certainly won't be the last consolidation play we see from these brokerage A-listers over the next few years.
Who knows? With a more favourable regulatory environment, and an increasing need for scale as insurance giants tackle global trends like digitalization and climate change, Aon and WTW could get their Bennifer moment down the road.