AIG Canada teams up with new offering for gig economy workers | Insurance Business Canada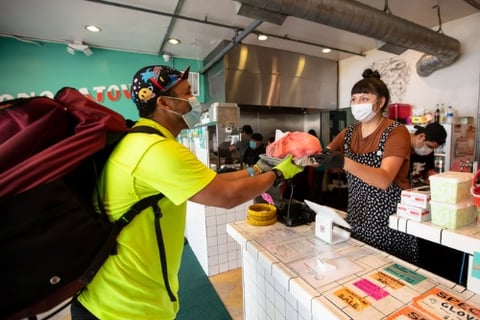 Canadian insurtech Goose Insurance Services has teamed up with AIG Canada to provide a new insurance product designed for gig economy workers.
According to a release, while gig employment can be flexible with schedule and other aspects of work, it can come at the cost of benefits. Gig workers are often classified as self-employed or independent contractors, and thus do not receive protections typically afforded to employees under Canada's labor laws, such as employment insurance.
But Goose Insurance Services and AIG Canada hope to change all that with their new partnership. Under the partnership, Goose Insurance Services' proprietary app – the Goose Insurance Super-App – will now list gig economy-focused insurance such as income protection and hospital cash policies, all underwritten by AIG Canada.
"The growing gig economy is representative of Canadians' desire to have more flexibility in their schedules and control of their lives. People do not want to be tied down to a desk job. While they want to provide for themselves and their families, they also want the freedom to take time off for pursuits beyond work," said Goose co-founder and CEO Dejan Mirkovic. "Having access to easy to understand, affordable, and customizable insurance plans provides gig workers, self-employed, and small business owners the flexibility to secure the protection they need."
"The growth of the gig economy in Canada has generated a need for insurance solutions that fill gaps in coverage provided to this community of workers," added AIG US and Canada head of accident & health Shawn Austin. "The pandemic has highlighted the need to ensure all workers have access to coverage that will protect them if they are injured and cannot work, or if they need to forgo work to take care of family members."
Austin added that AIG Canada is "excited" to partner with Goose, especially since the Goose Insurance Super-App allows Canadians to purchase AIG's products in less than 60 seconds.