Always expect the unexpected with product liability | Insurance Business Canada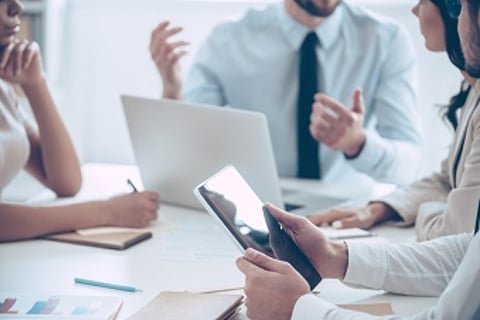 Consumer product recalls are on the rise. It takes just one product recall to cause crippling liabilities for manufacturers, erode customer trust, cause significant financial fall-out and bring a cloud of shame upon a brand.
The first Canadian Recall Index from Stericycle ExpertSOLUTIONS showed that after a moderate decrease from 2014 to 2015 (11.5%), consumer product recalls increased significantly in 2016 (17.1%), surpassing 2014 recalls.
It's a worldwide issue that requires companies to consider their risk management solutions and examine whether their product liability coverage is adequate – and this is where insurance brokers can help, according to Joseph Rizzo, recall consultant for Stericycle ExpertSOLUTIONS.
"General product liability limits are often very low and don't really cover the true costs of a recall," Rizzo told Insurance Business. "That coverage might be sufficient for the first steps of remedy management, such as notifying customers or moving the product out of the market, but it doesn't often cover business interruption costs and any type of potential loss revenue costs.
Search and compare product listings for insurance against a Product Recall from specialty market providers here
"Manufacturers and insurance brokers need to understand that there are lots of other costs that won't be covered by a general policy. Unfortunately, we've seen a lot of shortcomings in that area."
Alongside risk transfer mechanisms, manufacturers need to have effective operating procedures and recall plans in place. At present, there's a contrast between the preparedness of large and small companies in Canada, with smaller manufacturers falling behind, according to Rizzo.
"The liabilities involved in a product recall can be huge, especially for companies that don't have good risk management plans," said Rizzo. "It's in the interests of the broker and the manufacturer to ensure effective risk management solutions are in place.
"A good product recall plan starts with companies having a robust database showing who their customers are and knowing how best to communicate to those customers or clients (mail, email, public service announcement etc). The next important thing is remedy management followed by problem resolution. A product recall has to be managed safely and securely and there has to be a good plan in place to ensure that product doesn't get back into the distribution channel."
Of course, nobody plans for their product to be recalled. Often, it's the most unusual circumstances that trigger a recall.
"The best plans are laid out to be preventative and cautious," said Rizzo. "What manufacturers and brokers need to do is expect the unexpected."
Related stories:
Cost-benefit analysis could help fill this insurance gap
Canada slow off the blocks for 'beneficial' product