From developer to disruptor: New SME model is the future says CEO | Insurance Business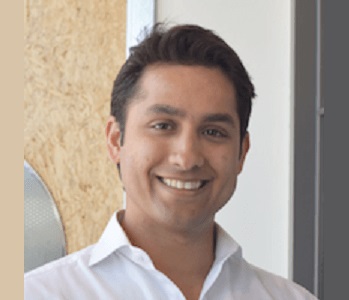 Danish Yusuf had just wrapped his finance and entrepreneurship MBA when he realized a huge opportunity had been staring him in the face. The former consultant for McKinsey & Company and software developer had been working closely with large P&C insurers in the digital space – and they all had the same question.
"One key thing that kept coming up was 'What is the future of our business?' – a broad, meta question that included autonomous vehicles, the direct channel, and new innovative technologies," he says. "I saw so much opportunity that I said, 'I want to do something myself, rather than advise companies.'"
That pushed him, along with partner Sultan Mehrabi, to form
Zensurance
, a new brokerage featuring a proprietary online platform and targeting SME business, slated to launch later this year. Yusuf says they chose to start with the small commercial segment due to it being one of the most underserved markets.
"Our vision is to make buying insurance for a startup or small business as simple as booking a hotel online," he says, adding that there have been plenty of naysayers regarding his model. "There are a lot of arguments as to why that can't be done; it's too complicated, people want advice, etc. But a lot of research shows that folks under 40 years of age across all industries are excited about, or interested in, managing more of their insurance needs in a self-service, online manner."
"We're already working on new custom products that don't exist in the market today with some of our insurance partners; products that are more akin to the sharing economy or startups, or various types of technology risks."
To Yusuf, it's not just a step in the right direction – it's about surviving in an industry he believes is to experience a massive shift as consumers move online for their financial service needs.
"When I look at a B2B solution, like in insurance, I still feel they're years behind. My expectation of B2B service providers is driven by the B2C experience that I'm used to," he says, referencing the ease of which millennials have become accustomed to when shopping online.
"If you call a typical broker – and I did a ton of mystery shopping to buy insurance, and get quotes for insurance – there's a lot of jargon involved. And typically, and really, what the broker will ask you is, 'Tell me what type and how much insurance you want.' We flipped that around to say, 'Tell us the stage and type of your business.'"
"We've done the fingerprinting to say, if you're an early stage startup with less than five employees, and no international revenue, here are the two insurance products you need, and in nine months, here's another you should consider. There's no jargon – these are the five things that matter for your type of business in a general liability policy."
Yusuf is confident it's a model that will take off, given early interest and traction gained in the U.S. market.
"Even before the beta testing, late last year when I was talking to the large insurance companies I was serving as a consultant, everybody wanted something like this," he says "One proof point in the U.S. is at least $150 million in venture capitalist dollars have been raised to target exactly this space. There's a lot of traction in the U.S. In Canada, we're one of the very early ones."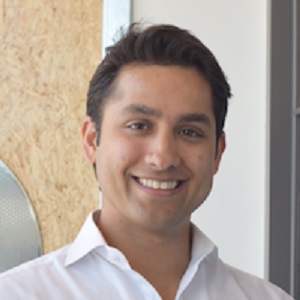 Related stories:
Will expanding direct to consumer market cut out brokers?
Insurer-broker alliance launches new SME website