HSB Canada: Plugging gaps in commercial property coverage | Insurance Business Canada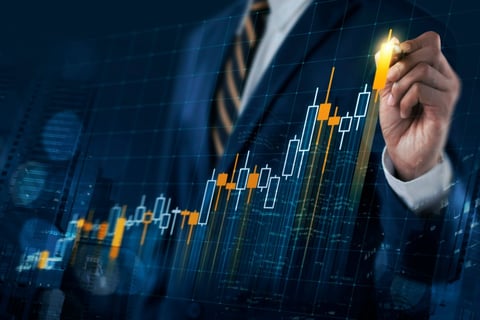 Commercial service line failures are an extremely costly and disruptive event for any business. When an underground line – be it for waste, gas, electrical power, or compressed air – stops working, excavation works and corresponding labour costs pile up quickly, not to mention the damage such repairs can make on a property and the business operations.
To address this risk, HSB Canada, a multi-line specialty insurer subsidiary of Munich Re, unveiled its new commercial service line coverage as a unique offering to their partner insurance companies. The coverage pays to repair or replace underground water and sewer piping, as well as electrical, gas, propane, data, and communication lines that fail or accidentally break down.
HSB Canada vice president Derrick Hughes told Insurance Business they surveyed small to mid-sized businesses in preparation for the launch and found that many were unaware of the risks associated with their service lines.
"When we talked to small business owners, they said about 80% of them did suffer some kind of service line failure while conducting their business, which was a bit of an unpleasant surprise for many of them to have to reach into their pocket and pay for the repairs," Hughes shared.
He added that while there isn't a historical database on how often claims related to commercial service line failure were covered or denied, exposure for the commercial space was significant.
Read more: HSB Canada unveils new service line coverage for commercial clients
"It's proven to be invaluable coverage for consumers in the personal lines space. And we've clearly recognized that this is an exposure as well on the commercial side," Hughes said.
"For commercial spaces, your front edges are going to be wider, your setbacks are going to be deeper, there could be longer pieces of lateral, either sewer lines or supply lines."
Hughes stressed that business owners need to be aware that they will have to pay out of pocket for such repairs. Tenants who have signed a net lease, where they are ultimately responsible for maintenance costs for the property, are also vulnerable to costly payouts from these failures. Additionally, business owners are responsible for the restoration of outdoor properties such as trees, driveways and parking lots that are damaged due to the excavation.
"We can make it a better experience for the insured to excavate, identify the compromised pipe, and then remove it back, fill it and landscape it. We also pay for the business interruption that the insured may incur, and any kind of expediting expenses. Spoilage is often a concern as well, for any product that an insured may have."
Common causes
Wear and tear, accidents, and environmental conditions such as freezing, electrical arcing, and root invasion are some of the common causes of service line failures, according to HSB Canada.
"It could be rust or corrosion either in the sewer or the supply lines, or it could be mechanical breakdown. It could be the weight of vehicles: you've got tractor trailers coming and going to compress [the lines]," Hughes listed.
"One that tends to resonate particularly well with brokers is tree root invasions. Tree roots are always looking for moisture and if you have older laterals or service lines, trees can often start to grow into these pipes, and then ultimately cause a failure for either the sewer system or the backups inside the home," he continued.
With commercial service lines underground, it's difficult, if not nearly impossible to mitigate risks to failures. Hughes noted that municipalities will often step back from any kind of liability if the failure happens on sidewalks in front of business premises.
"It's incumbent upon us to make brokers aware that there is no coverage currently in the marketplace that addresses this exposure. We are trying to educate them to tell building owners that [business owners] are responsible because it's on their property. They're responsible for up to the sidewalks," Hughes said.
Read more: How to prevent flood and water damage to your home
He noted that some municipalities may go a little farther with the setback onto the property and will in some cases assume a sense of liability. "But more often than not, don't rely on the municipality to repair this problem," he advised business owners.