Markel Canada's incoming president is ready to execute the carrier's next moves | Insurance Business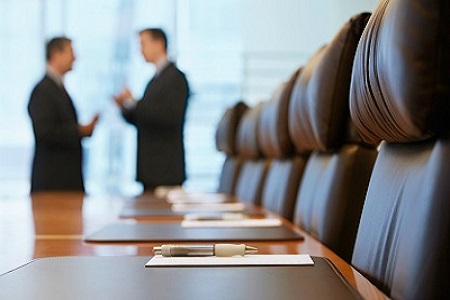 The time has finally come for Markel Canada's next president to step into his new role, after the global insurance company announced last March that Karen Barkley was retiring at the end of 2018 and David Crozier, a veteran of the insurance industry, would be taking over the Canadian outpost.
Crozier joined the company mid-year after serving as the president and CEO of Everest Insurance Company of Canada, and is now officially moving into the leadership position at the commercial carrier. He told Insurance Business how his experiences at Everest, as well as other insurance heavyweights, such as Economical and Chubb Canada, have exposed him to national markets and learning opportunities that have built on his skillset.
"I consider myself really lucky that I've had the good fortune to live and work in many places across Canada and many of the major markets," said Crozier, highlighting Vancouver, Calgary, and Toronto as some of the cities he's called home. "Most often those jobs had national scope, so I got to meet and work with and enjoy building relationships with brokers, teams, and vendors from coast to coast."
A commercial underwriter by trade, Crozier also spent time in personal insurance during his career, which he points to as a formative experience that was invaluable. It helped him to understand what customers need and what drives them because personal insurance is just that – personal – and the service expectations are very different, explained Crozier, who has also worked for generalists, multi-line companies, and highly specialized insurers. Along with interacting with boards of directors and regulators, looking after subsidiaries inside and outside of Canada, and being involved in acquisitions and divestures, Crozier is armed with the tools he now needs to succeed in the next phase of his career.
"One of the things I hadn't done was worked closely with a Lloyd's syndicate, so Markel Canada offers me the opportunity to learn about everything that entails," he said. "It's an interesting year to be closer to Lloyd's given everything that's going on, and Markel Canada is one of only four syndicates operating as a service company in the Canadian market, so I'm getting to find out what it's like to participate in a market I feel I know well, yet in a new way that is once again going to teach me new things."
At the top of Crozier's to-do list for 2019 is articulating to broker partners and customers Markel Canada's identity as a market, the company's appetite, and the capabilities that its teams bring to the table - a necessary step when considering the company's past. For many years, Markel was in Canada as a trucking insurer before selling the business to Fairfax. It then re-entered the Canadian market in 2009 with the purchase of Elliott Special Risks and bought the Markel name back from Fairfax in 2015. More recently, Markel fully acquired Allsport Insurance, based in Vancouver.
"Through all those changes and gyrations, we need to fully re-establish our identity, that we aren't a trucking insurer, that we aren't a hard-to-place market, that we aren't a generalist," explained Crozier. "We're a highly focused company boasting a lot of underwriting and claims expertise for specialty lines, for casualty, for environmental, for professional risks. What I like to think – and this is a reinforcing the top of the to-do list – is that we're the best things that Elliott Special Risks represented, we're the best things that Allsport represented, and we're the best things that Markel globally has to offer."
The strategy to reinforce Markel Canada's identity will be manifold and will include looking at bringing some of Markel's specialty sectors into the Canadian market, as well as putting its experts in the spotlight and centre stage with brokers.
"We're going to be looking for opportunities to offer thought leadership, be in publications, partake in seminars, and be on panels," said Crozier. "The number one way we're going to implement this strategy and the number one thing on top of the to-do list is personal contact. We're an industry of relationships, and relationships are built one-on-one with brokers and customers by going out, seeing what they do, and seeing what their needs are. We're already ramping up our contact with brokers around the country, and building stronger relationships with them.
"One of the challenges and opportunities we have is we don't have to have a contract in order to deal with someone, so we can deal with a wide swathe of brokers. That just puts the onus on us to make sure that we're getting our message out there and trying to make it as personal and individual as we can."