Marsha Jones-Dooley explains what makes good customer service for insurance brokers | Insurance Business Canada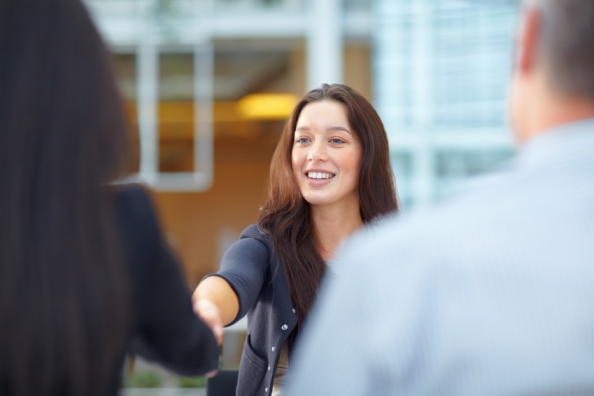 To Marsha Jones-Dooley, CEO of Ajax-based Jones-Dooley Insurance Brokers, the key to a great customer experience is accountability – and a face that customers recognize, time and again. She takes pride in the personalized service offered by her family-owned brokerage, and the fact her clients always know who they're connecting with.
"With the larger brokerages now, they're going departmentalized so it's more of a call centre, and they're never talking to the same person twice so nobody's accountable," she says. "I think that we're a true brokerage where somebody walks in the door, they're a person to us; we evaluate their situation and analyze our markets to find the fit."
It's an approach she harkens back to her own decades-ago start in the industry, when the insurance broker was "the guy on the corner". "It's the people contact," she says when asked what she enjoys most about her job. "It's knowing who you're dealing with, it's helping, it's the ones who come back and say, 'nobody ever told me that' – it's the personal contact and the personal service."
She may have a traditional view of customer service but Jones-Dooley has a cutting-edge attitude toward her business, knowing brokerages must stay ahead of the curve and constantly evolving consumer needs. "There are so many changes when it comes to coverage," she says. "Decades ago, you could open up the manual and say it was so much per hundred. With all the algorithms now, if you don't have some computer savvy, you're lost in the woods."
However, she believes the dollar-driven attitude many brokers take can cause more harm than good, especially for fledgling professionals.
"I see the challenge for the brokerage is this obsession with numbers, that in order to be a great broker, you have to have the top sales numbers," she says. "Going through the ups and downs and swings of the industry, I look at it as stability; yes, you want to grow, but you want your book of business to be identifiable and solid."
"You want a good loss ratio to make all your markets happy. I hear brokers say, 'Oh, you know companies are putting pressure on me for higher numbers.' Well, you can take those higher numbers, but when your loss ratio goes through the roof, they're going to dump you pretty quick. In my mind, it's got to be slow-steady."
When she isn't servicing her clients – Jones-Dooley Insurance Brokers offers a full range of personal, commercial, travel and life lines – she can be found serenading the Ajax area with her four-woman a cappella group, especially during the Christmas season. It works out well, since business tends to slow down during the holiday months. "It's the best fit – insurance seems to slow down; nobody buys houses in November and December," she says.