Risk Management Solutions: Stepping up to support business before losses occur | Insurance Business Canada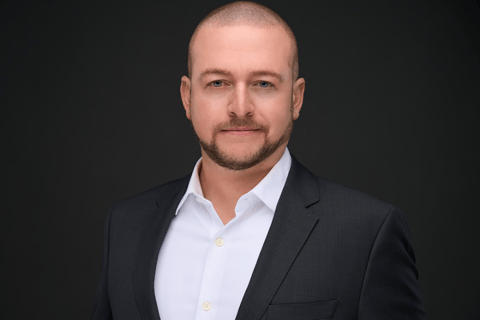 This article was produced in partnership with CNA Canada.
Gia Snape of Insurance Business sat down with Joshua Peters and Faical Cheblaoui, underwriting specialists, Risk Managed Casualty at CNA Canada to discuss how CNA Canada's risk management solutions are going the extra mile to help clients dealing with economic uncertainty and a complex risk landscape.
Global economic uncertainty and supply chain disruptions are among the biggest threats to businesses, big or small. Business leaders who want to navigate this morass of risk successfully can benefit from help from risk control experts to ensure their organizations thrive.
"Legacy supply chain disruptions from the pandemic are still prevalent. Many have explored alternate arrangements for manufacturing or alternate suppliers for the goods they use in their daily operations," commented Josh Peters (pictured), underwriting specialist, risk managed casualty at CNA Canada.
CNA Canada offers a wealth of risk management resources to guide businesses through these uncertain times. Its dedicated casualty team provides end-to-end coverage capabilities with tailored solutions to address each organization's unique needs.
"Our clients have shown resiliency through these disruptions," said Peters. "Our risk control team at CNA Canada have the expertise to guide our clients through managing their vendors and improving their supply chain to avoid those disruptions. We can also provide support with determining alternative solutions, to limit the chances of business interruption."
Economic pressures aren't the only risks weighing on businesses; changing climate and relentless cybersecurity perils also make their operations vulnerable. "The impacts can vary from business to business, but we can probably agree that most are seeing some form of impact to their business due to climate change," Peters continued.
"We also see a significant increase in cyber incidents around the world. Cyberattacks and ransomware are affecting large organizations which can severely impact the business if they're not prepared for it."
Peters likened a ransomware attack, where an organization is locked out of its IT systems, to someone taking away the keys of a business. "Having a robust cyber and IT security plan is necessary in today's digital world." he added.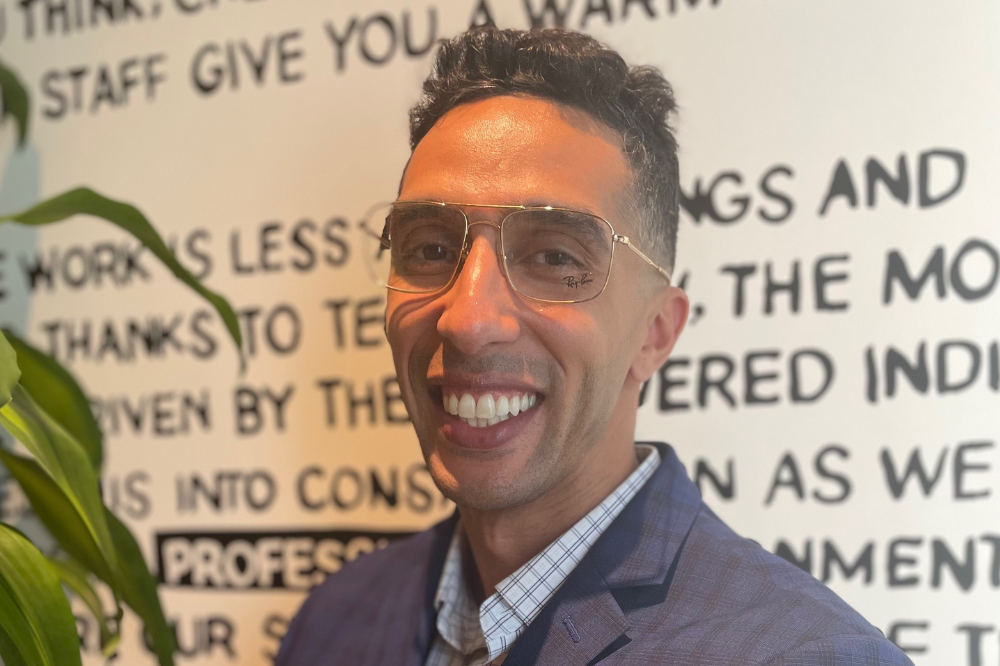 The complex and changing risk landscape calls for businesses to become more adept in their operations, according to Faical Cheblaoui (pictured immediately above), underwriting specialist, risk managed casualty at CNA Canada.
"In risk managed casualty, we go through an underwriting process to identify and evaluate hazards and perils that may affect enterprise risk management," he told Insurance Business. "We'll review the major risks that the insured feels comfortable retaining, known as risk transfer and set retentions and deductibles at levels that all parties agree on."
"The objective is to help clients manage their increased costs of doing business," Cheblaoui said. "We're ensuring that the client is working closely with their broker and any third party or intermediaries in the picture to create the best tailored insurance solution for them."
Cheblaoui highlighted his team's years of expertise as a critical value point for their clients and brokers at CNA Canada. "Our biggest asset is our strong broker relationships," he explained. "Brokers struggle with service issues in this hard market. But with CNA, they know they can pick up the phone and get a response within hours."
Another pillar of CNA Canada's success is its excellent claims service. Peters said: "We have a great team of experienced adjusters who can contact our clients immediately and make the claims experience as streamlined as possible. We're also able to provide local representation in many areas. For clients, dealing directly with CNA's claims team rather than third parties can provide comfort."
On top of their underwriting expertise and excellent claims service, CNA Canada's risk control services are available virtually, helping insureds save time and avoid costly claims by identifying and addressing hidden exposures. Part of this world-class suite of resources is CNA Prepwise+, an interactive hub where policyholders, brokers, underwriters, and risk control professionals can quickly access and share information.
"We bring a modern, tech-focused lens to our service. We have a well-rounded breadth of experience within our underwriting team that we can use to assist clients and identify their exposures," said Peters. "We also have expertise in the international and multinational space through a dedicated team of international placement experts."
Though the future presents opportunities and challenges for many organizations, CNA Canada's insureds can be assured that they have risk expertise and guidance at their fingertips to help them deal with whatever comes their way.
"While the pandemic was challenging, there was a benefit in that businesses have a better view now of what a serious disruption can entail and how to better prepare for and manage it," Peters observed. "It's exposed the importance of having business continuity plans and alternatives in their supply chain. CNA has the expertise to support our brokers and insureds through these potential disruptions."