The biggest challenges P&C insurers have faced in a hard market | Insurance Business Canada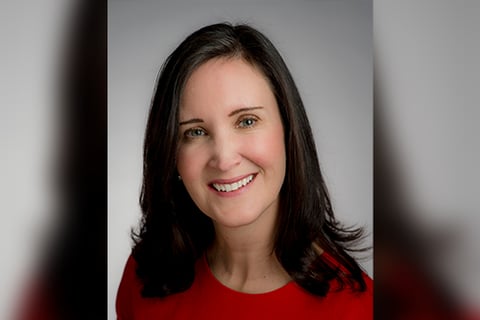 The Canadian property and casualty (P&C) insurance industry has been subject to a great deal of change over the past few years, according to Heather Masterson (pictured), president and CEO at Travelers Canada.
When the hard market kicked off at the end of 2018 – or early 2019, depending on the carrier – the industry has just experienced its worst year in around 17-years. Speaking at the Insurance Bureau of Canada's 2021 Commercial Insurance Symposium, Masterson reflected on the industry's "terrible performance" in 2018, and how insurers across the board have had to work hard to improve profitability.
She said: "When we entered into the hard market, we entered into a phase where our brokers, our underwriters, our claims adjusters, and our team of professionals hadn't necessarily been through a hard market before. It had been 17 years since the prior hard market. So, needless to say, we were feeling the strain operationally, motivationally, across the board as an industry."
And when the COVID-19 pandemic hit in early 2020, that only added more fuel to the fire, throwing a health crisis and a financial crisis at an industry that was really getting into its hard market stride.
"By the time the pandemic hit, we were probably well into getting our hard market legs, but then we had more change," said Masterson. "That change was around moving to a remote work environment, managing business continuity with business as usual, and making sure that we could operate effectively, that we could engage with our colleagues, and that we could sell risk, negotiate premium and adjust claims.
"And now [in September 2021] we take a look again, and where are we? We're all putting together our plans for return to the office, and with that comes more change. We have to recalibrate, and think about what that's going to look like, make sure we have all the processes in place, all the guardrails in place, and all the safety measures that go along with managing through a global pandemic. […] It's really important that we've got effective change management going on, and that we're working closely with our colleagues."
Read next: How is the Canadian P&C insurance sector holding up?
Another challenge that the P&C insurance industry has faced while navigating through the hard market and then the COVID era is a very tight labour market – or as Masterson put it: "a war for talent". The pandemic has only exacerbated the labour shortage, and this has forced insurers to focus on their recruitment efforts, talent retention, and their training and development opportunities. Highlighting the common phrase that "insurance is a people business," the Travelers CEO said insurers are going to have to be innovative and creative around how they manage talent if they want to stay relevant and successful moving forward.
"Another challenge that we're seeing is the whole notion of low investment income, with low interest rates, and underwriting income, and really fighting for underwriting profitability," Masterson added. "And that's at a time when we are all deploying more investment income into our businesses, modernizing our platforms, implementing digital capabilities, and enhancing digital capabilities. These are meaningful investment dollars that are being spent, so making sure that we are staying keenly aware and attuned to profit building and underwriting income - that's going to continue to be at the forefront.
"And [we've also seen] capacity constraints. We know, throughout the hard market, there have been capacity constraints, and we know that some industries have felt the pressures of that more than others, so that continues to be something that we need to be very thoughtful about. I think we need to continue on the course that we're on in terms of right price, right terms and conditions, and really understanding what we're insuring. We enter into a contract with our customers, and we need to make sure that we understand the risks."
Read more: How to handle difficult conversations in a hard market
To mitigate the challenges associated with capacity constraints, Masterson also highlighted the importance of insureds having appropriate risk management protocols, and of insurers working with brokers to help insureds put those plans in place. She stressed: "Some of the capacity shortage that we've seen in the market really has been around lack of risk management protocols and plans in place, with insurance being used more as a maintenance policy - so I can't underscore the importance of risk management enough."
"Having sophisticated pricing segmentation is [also] really important in terms of opening up capacity," Masterson added, "because if you think it through from a portfolio perspective, it really helps us maintain a proper mix and the right balance of profitable high margin, medium and low margin business. We're going to have a blend of all of that in our portfolio, and we want to make sure that we have the right blend."