Award-winning Canadian construction MGA breaks down market trends | Insurance Business Canada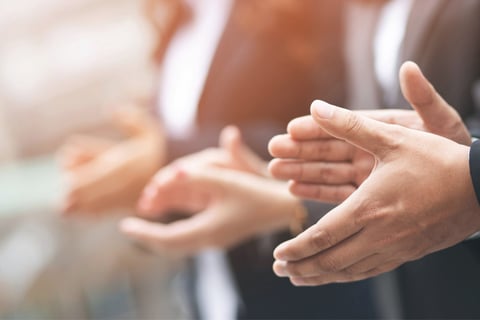 Cansure has been recognized by Insurance Business Canada (IBC) as one of the winners of this year's 5-Star Construction awards.
To be recognized for the award, an insurance broker must score high enough across 14 different categories. Cansure bagged its award by winning in the builders' risk/course of construction, commercial and contractor general liability, third-party liability, professional liability, and civil contractors categories.
Read more: 5-Star Construction 2022
IBC spoke with Hans Choi, segment manager for construction at Cansure, to learn more about what Cansure thinks about the current state of the construction insurance market, and the MGA's secrets to being successful.
Choi found that despite the ongoing pandemic, there has been an upward trend in the construction market over the past year. He attributed this trend to bidding wars for homes, a spike in home prices, and very low interest rates – though a recent rate hike has put a stop to the latter. He also noted that there has been an increase in the number of renovation projects and office building conversions.
"We have seen an upward spike in underutilized commercial space being turned into apartments and condos," said Choi. "This is seen in cities like Calgary and Edmonton where downtown office high-rises are retrofitted into condo buildings as less and less people are returning to [their offices] as work from home becomes the new normal."
According to Statistics Canada, inflation rose from 7.7% in May to 8.1% in June. Choi noted that this, too, has affected the capability of construction crews and developers.
"Rising interest rates will limit the industry's ability to borrow and will impact project costs moving forward. For affordable housing projects, it will be interesting to see if government agencies have these reverse of funds set aside to continue these projects."
Choi also said that the housing craze recently cooled down due to the increased interest rates, so developers will have to reconsider what they can spend on projects while pulling back on certain budgets.
"The construction industry is still doing a record volume of work across Canada, something that the current labour market may not be able to support."
But how has Cansure managed to thrive in this difficult environment?
"First, at a time when every construction underwriter in the country is burnt out and there is a shortage of experienced construction underwriters, we pride ourselves on having a robust and cohesive team of underwriters that work diligently with our broker partners with an end goal of supporting them in placing their risk," said Choi. "Our experienced senior underwriters also spend time working with our up-and-coming underwriters and coaching them [to help] grow their career within the company."
Read next: 5-Star Construction 2022