Construction risks: Water damage is the new fire | Insurance Business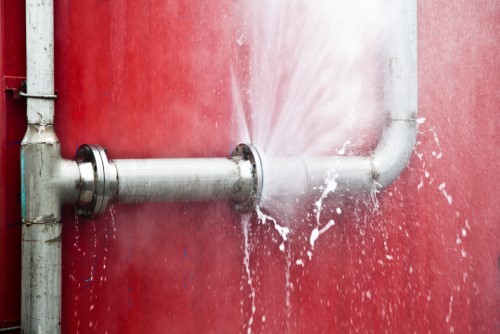 Water damage is one of the most frequent causes of loss during construction projects.
It can be a slow leak, a burst water pipe or a flash flood, caused by any number of factors such as climate change, human error or an issue with local infrastructure. Regardless of its description or cause, water damage is a high severity setback, with claims often running into the hundreds of thousands of dollars.
ENCON Group Ltd
.'s senior vice president of Construction and Environmental, Brian Cane, told
Insurance Business
water damage claims are "by far the most common type of construction loss" the Canadian MGA is experiencing these days.
"Water damage really is the new fire damage," he said. "I have been in the
insurance business
for 21 years and, in that period, I've seen quite an important shift in
construction insurance underwriting
, from fire exposure to water damage. The high amount of water damage claims is the most serious concern for construction insurers right now."
Celebrate excellence in insurance. Join us for the Insurance Business Awards in Toronto
Education around proper risk management
and mitigation is key, according to Cane. Loss prevention planning needs to be firmly in place in all phases of the project, including pre-construction, active construction and the closing stages.
There are lots of simple things construction companies can do to prevent water damage, such as: making frequent inspections and having regular monitoring in place, having a strategy for how to react to extreme weather, prioritizing the installation of drainage systems early in a project, keeping drying equipment at hand, and carrying out lots of employee training around water damage issues.
"When it comes to insurance coverage, it's important to note that most
Builders Risk policies
come with quite a high deductible for water damage claims (anywhere from $25,000-$50,000), so the impact upon insureds could be quite large. Brokers need to communicate that wherever possible," Cane commented.
"At ENCON, our Builders Risk product has a number of aspects that make it stand out in the market. It covers resulting damage from frost and freezing, which is typically when a water pipe freezes during construction, leading to a significant water damage claim. Not all policies cover that resulting water damage. We're also different because we don't use warranties when providing quotes for our construction products."
However, Cane said more markets might start to include warranties if the proliferation of water damage claims continues.
Related stories:
ENCON sheds light on latest construction boom
Two First Nations mull billion-dollar lawsuit vs megadam construction