Economical Insurance digs into commercial construction labour shortage | Insurance Business Canada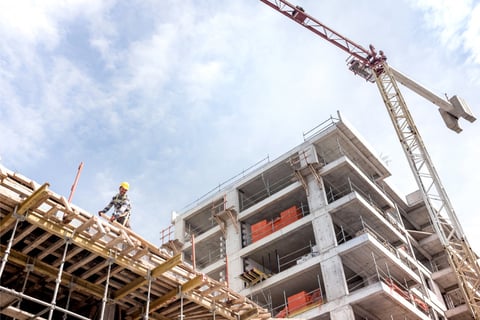 According to the Q4 2021 Global Construction Survey, Canada's construction industry is expected to grow by 8.8% to hit $190,860 million in 2022. And while the industry is slowly recovering from COVID, the economic effects of the pandemic can still be felt – particularly when it comes to the shortage of skilled labour.
Economical Insurance is one of Insurance Business Canada's 5-Star Construction 2022 winners for multiple categories, namely: builder's risk/course of construction; commercial and contractor general liability; third-party liability; auto liability; civil contractors; general contractors; subcontractors; specialty trade contractors; professional construction service firms; developers and owners; and heavy construction.
Read more: 5-Star Construction 2022
So, if there is one insurer that knows a thing or two about the labour crisis, it must be Economical Insurance.
Insurance Business Canada's Karen Surca spoke with Economical's Jim English, senior technical specialist and Mark Prosser, manager of commercial lines in Atlantic Canada, to discuss the issue and how it could be addressed.
For Economical, the labour shortage issue is very much felt through the brokers it works with.
"Brokers who are sitting down with their construction customers are telling us that it is a topic coming up in every meeting. They are feeling the pinch and there is a real shortage of workers, especially in the skilled trades," said English, who also pointed out that the workforce deficit is impacting the way contractors accept or decline contracts due to insufficient manpower.
"This has been going on for a few years now with a shortage of qualified tradespeople in the industry," added Prosser. "If you think of a job site, you have a roofer, steelworker, concrete layers, excavation, asphalt, plumbers, and electricians. So those fields are just trying to attract certain talent."
Prosser said that one of the factors driving the general labour shortage is a matter of demographics.
"Are we doing enough in the educational system to try to attract those younger workers?" he said. "The number of retirements is outweighing the number of new entrants coming in, and this is creating its own job shortage reflected in the construction trades and we are in a difficult spot."
For Prosser, one way to address this is to get out "as early as high school" awareness of the opportunities the construction trade has to offer.
"This is an industry that can offer a career and much more than just a job," Prosser said, prefacing that efforts to invest in new technology, offering competitive wages, maintaining a safe environment, and ongoing learning can also form a part of the greater employment solution.
"Construction is a key part of the Canadian GDP and the front line of the economy. Labour is a significant portion of this equation and investing in this area is important," English said and he noted that turning to the work of trade associations can also solve a part of the recruitment issue.