Manitoba brokers empathize with Alberta counterparts | Insurance Business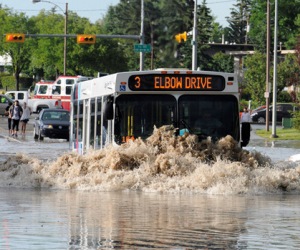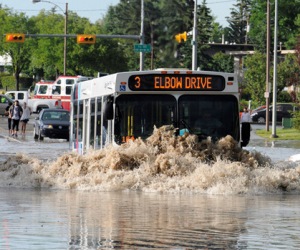 One of the hardest things Alberta brokers will have to do following a record-setting flood is handling the reaction of policyholders when they find out insurance coverage for overland flood is not available, say Manitoba brokers who are well-versed in flooding disasters.
Five major storms in in Manitoba caused extreme flooding in most watersheds, rivers and lakes in 2010-11, and the Assiniboine River experienced a 1-in-350-year flood. Sixty-four municipalities declared states of local emergency, and a report to the Province of Manitoba estimated damages to be $1.2 billion.
Calgary is facing similar catastrophic flood damage as the city starts to clean up from a flood that swept through the city's downtown core and areas outside of the city. The province's premier says the reconstruction effort could take up to 10 years, and plans to balance the province's budget have been scuttled to pay for flood damage.
"Oh yeah, we're watching that," Manitoba broker Randy Thiesen said of what's happening in to brokers in Alberta. "It's not easy to watch. They are going to be busy for awhile."
Alberta brokers can expect to confront a lot of shocked or angry clients, Manitoba brokers say.
"A lot of people [in Manitoba], consumers, thought flood coverage was automatically covered in their house insurance, but it's not," said Thiesen, who works in the Brandon, Manitoba office of Ficek Insurance Agency Ltd. "That took a lot of people aback. (continued.)