Some of the biggest insurance misunderstandings | Insurance Business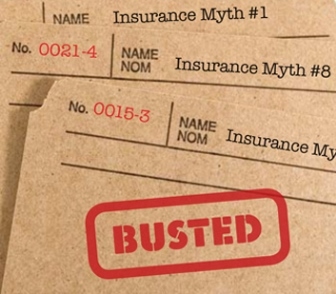 A survey of 2,000 adults asking whether eight insurance-related statements were true or false revealed some interesting insights as to just what your client doesn't know about insurance.
The Insure.com survey, which all the questions asked were false, found the most common sources of misinformation extended from insurance for houses and red cars.
For instance, 52 per cent of respondents were confused about how to properly insure a house with many of them believing a house should be insured for its market value when in fact it should be insured on the basis of reconstruction costs.
Depending on location if individuals are insuring on the basis of market value they could be significantly under-insuring or over-insuring their homes.
Below are the myths, the realities and gender breakdown of those who believe the myths are true.
Myth 1: I should buy insurance coverage for my house based on its real estate market value.
• 52 per cent think it's true (45 per cent women, 55 per cent men).
Reality: Buy coverage based on a home's cost to reconstruct (materials and labour).
Myth 2: Red cars cost more to insure because they get pulled over for speeding more.
• 46 per cent think it's true (52 per cent women, 48 per cent men).
Reality: Car colour doesn't affect insurance rates.
Myth 3: If I cause a crash with extensive damages to others, my auto insurance company can cancel me immediately.
• 44 per cent think it's true (50 per cent women, 50 per cent men).
Reality: If an insurer wants to drop a customer due to claims, it generally has to wait until the policy period is up.
Myth 4: Small cars are the cheapest to insure.
• 40 per cent think it's true (42 per cent women, 58 per cent men).
Reality: Small and mid-size SUVs and minivans are generally the cheapest to insure. Small cars are not, often because they're chosen by more inexperienced drivers who tend to make claims, and because passengers incur more expensive injury claims.
Myth 5: Comprehensive auto insurance covers everything and anything
.
• 32 per cent think it's true (41 per cent women, 59 per cent men).
Reality: Comprehensive coverage is tragically misnamed. It covers only narrow portions of possible problems, including car theft, storm damage, animal collisions and vandalism.
(continued.)