Burns & Wilcox launches cyber extortion product, expands to Western Canada | Insurance Business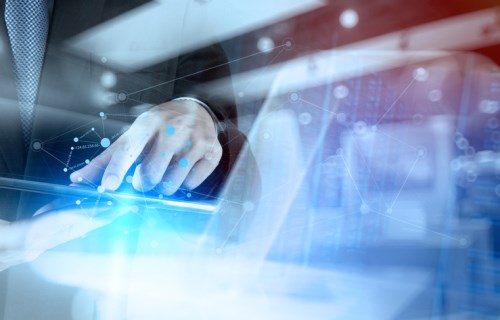 Burns & Wilcox (B&W), a major subsidiary of H.W. Kaufman Group, has launched a new personal cyber insurance endorsement that covers ransomware and cyber extortion claims.
Don't miss our new cyber webinar on November 15
The endorsement makes B&W the first of its kind to offer such cyber coverage to individuals, the company states.
"Burns & Wilcox takes great pride in its ability to stay on the forefront of industry trends to provide the highest levels of expertise and service to our retail brokers," said H.W. Kaufman Group chairman, president, and CEO Alan Jay Kaufman. "Personal cyber insurance is the next great leap in providing peace-of-mind to a previously underserved segment of the industry."
"Until now, personal cyber insurance that guards against cyber extortion and ransomware has been difficult to find," commented B&W corporate vice-president and personal insurance director Bill Gatewood. "In the 21st century, where tech plays a vital role in daily personal routines, it is important that the insurance industry evolves to help properly protect clients."
Search and compare product listings for Cyber Insurance from specialty market providers here
In addition B&W has also opened a new office in Vancouver, located downtown at the Oceanic Plaza Centre.
"Burns & Wilcox Canada has shown significant, rising revenue over the last five years, despite a relatively challenging market. Expansion into Vancouver was the next step in our strategic long-term growth plans," Kaufman stated. "Unsurpassed service, speed, and expertise will provide the team an edge in providing insurance support throughout Vancouver, British Columbia, and Canada as a whole."
Western Canadian Marine manager Patrick Treacy and non-marine casualty expert Nathan Rose were tapped to lead B&W's new Vancouver office. The Vancouver team will report directly to B&W Canada corporate vice-president and managing director Jodie Kaufman Davis.
"Our goal in this Western expansion was to locate the new office in downtown Vancouver, near our retail broker partners in order to respond quickly to their needs," commented Kaufman Davis. "Now that the office has opened, we are actively recruiting top insurance professionals to join our team in growing our local footprint."
Related stories:
Burns & Wilcox scoops MGA of the Year title
Burns & Wilcox MD looks at company's top asset