Business interruption and cyber most feared in Allianz Risk Barometer 2018 | Insurance Business Canada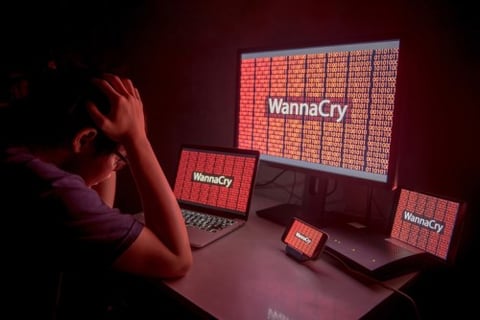 Business interruption (BI) is the most important global risk for the sixth year running, according to the
Allianz
Risk Barometer 2018. As the risk landscape develops, companies now face an increasing number of scenarios ranging from traditional exposures like water, fire and supply chain disruption, to new intangible risks related to cyber in the ever-digitizing world.
Cyber risk
has continued an upward trend in the Allianz Risk Barometer 2018, which surveys 1,900 risk experts from 80 countries and ranks the most pressing business risks keeping executives awake at night. Five years ago, cyber ranked #15 in the report, but it has now shot up to #2 globally, #1 in the US, and it has become the most feared BI trigger. This is likely due to recent cyberattacks like WannaCry and Petya/NotPetya, which caused significant financial losses to numerous businesses.
In the US, the top risks ranked: cyber #1, business interruption #2 and natural catastrophes #3. Canada had a slight variation with business interruption taking the top spot, followed by
cyber
and natural catastrophes.
"There's a clear top three when it comes to risks in North America: business interruption, cyber and natural catastrophes. This also tracks with the global results," said Thomas Varney, regional manager in the Americas for Allianz Risk Consulting. "To some degree, all the aspects in the Allianz Risk Barometer 2018 are intertwined.
"If you look at business interruption as a top concern, cyber ranks as the most feared trigger and natural catastrophe comes in third, so it's all interconnected. Business interruption risks now list about a third higher than actual property damage losses in the report. This might have something to do with a gradual switch from tangible assets to intangible assets like data, [which relates back to cyber]."
Other issues to feature in the Allianz Global Risk Barometer 2018 top 10 risks include: market developments (volatility, new entrants, M&A),
legislative pressures
, new technologies and climate change.
As businesses evolve and continue to
automate with new technologies
, they open themselves up to a whole new range of business interruption losses, beyond physical triggers like fire and water damage. Non-damage business interruption is on the rise – a trend the US is particularly tuned into, with cyber ranking as the #1 risk.
"Every company has been or will be impacted by cyber risk. It's not over-hyped. If anything, it's under-appreciated because the threats are not always well understood," said Emy Donavan,
global head of cyber at
Allianz Global Corporate & Specialty (AGCS)
, noting that over 50% of Risk Barometer responses rank cyber as the risk most underestimated by businesses. "There are now multiple cyber threats to a company's digital presence."
Concerns around
market evolution and talent shortage
will also continue to rise in North America, according to Varney. As businesses in the US and Canada trend towards the digital realm and service-orientated models, organizations are starting to think about how to transition, where and how future employees will fit into the enterprise.
"This is an evolving marketplace and a changing business world. The complexity of risk is ever-changing, and businesses are having to grapple with dynamics between the tangible and the intangible," Varney commented. "The biggest thing we as insurers or brokers can do is have in-depth conversations with commercial clients about their business needs and their specific business concerns – and then make sure their insurance policy is crafted to address those concerns."
Related stories:
Cybersecurity regulations likely to heat up in 2018
Allianz looks at blockchain solution for captive insurance