Canadian businesses need strong cyber defences in risk-laden climate | Insurance Business Canada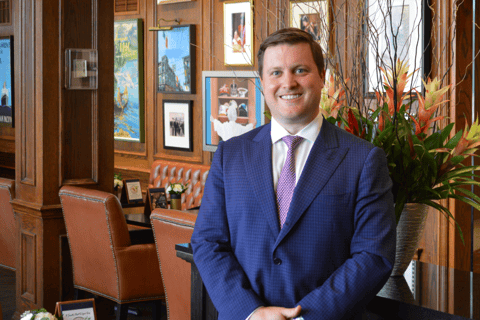 This year has been defined by the coronavirus pandemic, as well as a continued firming in the insurance marketplace across many lines of business. Once a buyer's market, the cyber insurance space has not been immune to rate increases that have arisen from intensifying cyber risks impacting Canadian businesses in 2020.
Learn more: To download a free whitepaper on cybersecurity best practices, click here.
"I'm on record saying that I didn't anticipate major rate reaction this year, however, ransomware has gone from being a frequency-related item to very much a severity impact item," said Ridge Canada Cyber Solutions president and CEO Greg Markell (pictured). "Demands are skyrocketing, even for small businesses in Canada, and, as a result, we've seen a reaction from an underwriting standpoint. We anticipate that there's going to be some changes coming via the reinsurance markets as of January 01."
Not only are cyber insurance rates climbing, but with COVID-19 prompting a mass shift to remote work across Canada, businesses are now facing a new cybersecurity threat landscape. To help insureds protect themselves from a myriad of escalating cyber risks, Ridge Canada has released a new whitepaper, titled "Ransomware and the Cyber Market," that identifies cybersecurity 'do's and don'ts' for ransomware and remote working.
This guidance encompasses preventative tips before a ransomware incident occurs, advice on being resilient if a company is the victim of a cyber incident, and a detailed guide on practical tips for businesses that have made the transition to remote work, but don't want to rebuild their entire IT infrastructure.
"In the current environment, we're seeing basic hygiene being relied upon more," said Markell, pointing to multi-factor authentication, which has become a useful preventative tool for employees working remotely, as well as training for employees about suspicious emails and links that's become especially important as they encounter these risks at home, away from supervisory mechanisms. He continued, "Being on the lookout, being diligent, recognizing what some of these scams look like, and what you should click on versus what you shouldn't – that's permeating through all organizations."
Brokers play an important role in the cyber risk management conversation, which is why Ridge Canada works closely with its broker partners to help demystify the complexity of cyber underwriting, and educate brokers about the minimum cyber hygiene that Canadian businesses should have in place. Importantly, the whitepaper highlights that implementing effective risk management practices doesn't have to be expensive for organizations. Some of the recommendations provided by Ridge Canada include an ongoing review and update of remote working policies, and the maintenance of strong back-ups of data that are encrypted, segregated, and tested, among many other tips on defending an organization against ransomware and remote work-related challenges that won't break the bank.
With these tips in hand, as well as robust cybersecurity software and cyber insurance coverage in place, Canadian businesses will be able to protect their bottom lines in what is already a challenging economic climate – and Ridge Canada is here for insureds and brokers every step of the way.
"We're constantly trying to be at the forefront in looking at what can we do to create sustainable risk transfer mechanisms that benefit brokers and clients long-term, while running a solid portfolio of cyber-based risk," said Markell. "We're keeping lines of communication open, we're being transparent, and we're putting forward what cyber hygiene looks like. It's a matter of … showing our brokers what sort of difference we can make in being a subject matter expert for them … and doing our best to help with the issues that they're seeing day to day."
To learn more about cybersecurity best practices and to download the free whitepaper, click here.