Cyber and property need to collaborate more - expert | Insurance Business Canada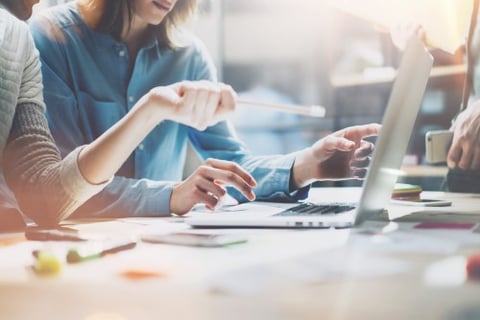 Almost every aspect of a modern company's business is connected to or impacted by the internet – and that means the cyber insurance market is potentially on the hook for a lot of the risks an insured could suffer, especially significant property damage.
When it comes to the biggest global companies, the cyber and property markets need to start working more closely – to ensure the cyber market can survive a monstrous hit.
Lindsey Nelson, international cyber team leader at
CFC Underwriting
, said property insurers needed to work with cyber insurers to ensure the best coverage for policyholders, rather than fighting over who covers what.
"I think there's a misconception, in the age of the Internet of Things (IoT) and with everything being connected and with technology [being] a piece of everything that we do these days … you can't just say that because they use technology that that [means it's] a cyber risk," she said.
Search and compare product listings for Cyber Insurance from specialty market providers here
"[Because] then you're asking cyber to pick up every exposure, whether it be terrorism or property damage or crime – it can't just fall under cyber because there's no other policy that will be willing to understand the exposure and underwrite to it."
It's important that other markets take up some of the slack. Particularly in the property market, Nelson said, the ever-present cyber exclusion needs to be taken out and, instead, the risk should be better managed collaboratively between the property and cyber markets.
A monster cyberattack which damaged property at a huge multinational could potentially wipe out the current cyber wallet, she said.
"Any major manufacturer, large industrial company, or energy or utilities company that is reliant on software automation … which is, in reality, almost everybody in this day and age … it could take one insured loss for [a company with billions of dollars' worth of assets] to take out the whole entire market," she explained.
So what needs to happen to make the cyber and property markets share that burden?
Nelson said the CL380 exclusion – the "institute cyberattack exclusion cause" – which is standard in the property market – needs to go.
"What we believe should happen is they [need to] remove the exclusion," she said. "What they need to do in order to remove that exclusion is actually just understand the exposures… and that will take a combination of working with the cyber market in order to be able to write them. We're not blindly saying, 'You pick it up, it's not our responsibility.' I think it takes a combination of the two markets coming together and understanding the exposures."
Related stories:
CFC unveils cyber response app
Munich Re and Beazley on strong demand for broader cyber cover