Cyber concerns not enough to drive consumers to secure devices – report | Insurance Business Canada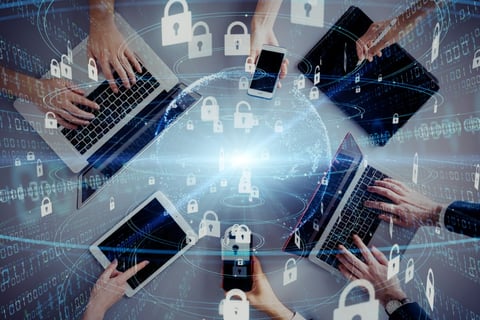 Cybersecurity may be something most people are aware of by now, but knowing that there are multiple cyber risks waiting for them online is not enough to convince individuals to take steps in securing their devices, a new report from Norton AntiVirus developers NortonLifeLock has found.
The 2022 Norton Cyber Safety Insights Report was produced with results from an online survey conducted by The Harris Poll on behalf of NortonLifeLock. About 12,034 adults in 12 countries spanning Europe, North America and Asia were surveyed for the report.
It found that on a global average, consumers own five connected devices (e.g., smartphones, computers, tablets, smart cars, gaming consoles, etc.). It also found that more than three in four indicated that they purchased a new smartphone in the last three years. Many owners of these devices are also aware that it is at least somewhat likely that their devices can be hacked – most tellingly, those who own computers (81%), smartphones (78%), and tablets (73%) know the risk exists.
Computers are, by far, the device perceived to be most vulnerable to hacking. In the US, 85% said computers are at high risk of cyberattack, while in Canada the figure is a close 84%.
But even with the knowledge that their devices can be hacked, cybersecurity concerns do not compel all into action. NortonLifeLock said that while 81% of global respondents took at least one cybersecurity step (e.g., disabling location features, installing cybersecurity software, changing default passwords, etc.), 18% of Americans did not take any cybersecurity action. The report also noted that 18% of Canadians did not take any security measures.
In addition, the report revealed that more than two in five device owners had no idea how to keep their devices secure. Moreover, eight in 10 said that they would like more information on how to keep their devices secure.
Notably, there is a good number of people worldwide who are not worried about someone hacking their devices. In the US, 42% said they are not worried, while in Canada 41% had no concerns of suffering a hack.
While cyber risk prevention was not universally practiced, a global average of 89% said that they would take any action if their device were hacked.
NortonLifeLock also looked at the ways parents around the world allow their children to use connected devices. It found that over half of American parents of children under 18 (66%) said that they trust their children to browse the internet unmonitored. For Canadians, the figure is a slightly higher 69% of parents.
Despite this lax approach to letting children go online, 78% of Americans and about 75% of Canadians admitted that it is difficult for parents to keep their kids safe on the internet. About 67% of parents on a global average report their children have taken actions on smart devices without permission (72% in the US, 60% in Canada), and these actions include clicking on suspicious links, making unauthorized purchases, accessing age-inappropriate content, or giving away personal information.
On the subject of giving away personal information, most adults believe that it is at least somewhat likely that children under 18 would leak such data – in the US, 84% of respondents indicated this answer, while in Canada it was 83%.