Cybersecurity company CyberCatch partners with Ridge Canada | Insurance Business Canada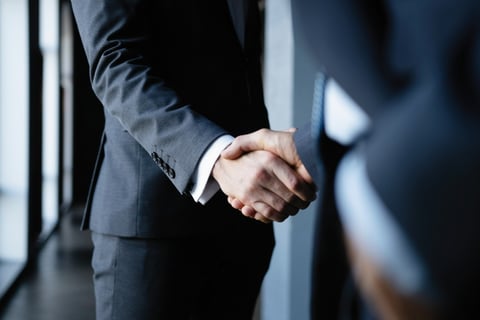 Cybersecurity software-as-a-service company CyberCatch has entered into a strategic partnership with Canadian cyber-focused managing general agent Ridge Canada Cyber Solutions (RCCS).
Through the partnership, the two companies will help Canada's small and medium organizations (SMOs) secure proper cyber insurance and meet security standards.
In a release, CyberCatch said that CAN/CIOSC 104, also known as the National Standard for Baseline Cyber Security Controls for SMOs, prescribes that organizations should implement up to 55 cyber security controls. The standards were published by Canada's CIO Strategy Council, which had also selected CyberCatch's SaaS solution – the Compliance Manager Solution – for Canadian SMOs to use in order to quickly comply with the standards.
The partnership with RCCS will allow the MGA's SMO clients to receive a discount to sign up for CyberCatch's Compliance Manager Solution and easily implement all prescribed cyber security controls. According to CyberCatch, its solution will automatically and continuously test cybersecurity controls to ensure that the user is complying with the standards.
"SMOs in Canada are definitely vulnerable and the level of cyber risk faced is increasing," said CyberCatch founder, chairman, and CEO Sai Huda.
Huda cited a report produced by CyberCatch, which found that nearly eight in 10 SMOs in Canada have vulnerabilities that can be exploited by cyber attackers.
Read more: How do Canadian websites compare to their US counterparts for cyber risk? - Report
"SMOs have limited resources and generally don't know what cyber security controls to implement or how to implement in order to be secure from cyber threats, the Compliance Manager Solution is a one-stop-shop for SMOs," said Huda. "We are delighted to partner with RCCS to provide an easy but smart way to mitigate cyber risk for both the SMO but also the insurer."
"This partnership allows us to help our broker partners with clients who are still in the assessment and control phases of the enterprise risk management process," said Ridge Canada CEO Greg Markell. "Recognizing that many underwriting requirements harmonize with CAN/CIOSC 104, it will give many organizations guidance on where they can start, and our broker partners a solution when market feedback is that their client is not ready for cyber risk transfer as well as for existing clients looking for assistance on staying secure."
Read more: Ridge Canada associate underwriter granted underwriting authority
Earlier this month, Ridge Canada announced that its associate underwriter, Vanessa Abraham, has been granted underwriting authority.