Cybersecurity is top IT priority for Canadian organizations – survey | Insurance Business Canada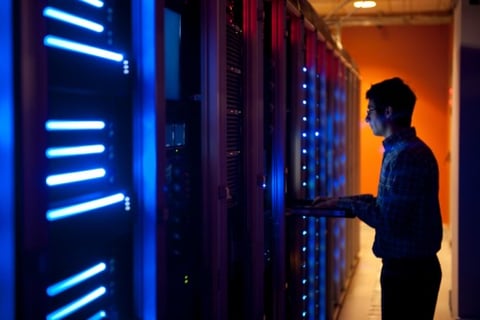 Cybersecurity is ranked as the top priority for Canadian organizations as more firms become interested in cloud storage and collaboration tools, according to a recent survey by CDW Canada.
Nearly six in 10 (59%) firms said email security is a main focus, followed by ransomware protection (52%) and intrusion prevention (48%).
"Security remains a priority for businesses, but an increase in high-profile global security threats, such as the WannaCry ransomware attack and, more recently, VPNFilter malware, has prompted organizations to become even more vigilant when it comes to data protection," said Daniel Reio, director, product and partner management and marketing, CDW Canada.
According to separate research from IBM the average cost of a data breach globally is US$3.86 million, and 10 out of 11 data breaches stemmed from malicious and criminal attacks (as opposed to system glitches or human error).
Further data showed it took 365 days to contain a mega breach, compared to 266 days for smaller-scale breaches. Breaches cost companies US$148 per lost or stolen record on average.
Reio said this year also marks a continued focus on the cloud, with data at the core of many organizations' IT plans. More than half of Canadian organizations (53%) say their cloud strategy for 2018 includes shifting workloads over time through hybrid solutions. Sixteen per cent (16%) of organizations plan to take a "cloud-first" strategy moving forward while 13% want to move all workloads to the cloud