Federal government launches cybersecurity training program for SMEs | Insurance Business Canada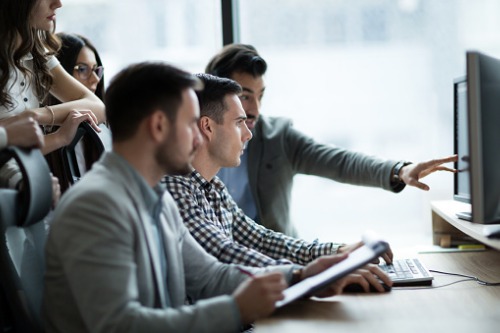 Canada's federal government has established a certification program designed to educate small to medium-sized businesses about the fundamentals of cybersecurity.
The CyberSecure Canada program aims to give certified businesses official recognition by the federal government for meeting the baseline security controls developed by the Canadian Centre for Cyber Security.
Businesses that are certified through the program will be cleared to display a certification mark issued by the federal government; Innovation, Science and Economic Development (ISED) will also provide certified businesses with digital and print versions as needed.
Through the program, the federal government will offer a series of e-learning modules to guide business owners and employees on cybersecurity risks and threats. Issues covered by the modules include identifying risks and threats, implementing appropriate cybersecurity best practices, and identifying opportunities to improve and manage cybersecurity.
The program comes after recent investigations into the large-scale data breaches that hit major financial companies Equifax and Desjardins. The Privacy Commissioner of Canada launched inquiries into the breaches both companies suffered to assess whether they met privacy obligations.
Read more: Regulator says Equifax Canada fell short of its privacy obligations
Read more: Canada's privacy commissioner to look into Capital One breach
"Canadian businesses are being, and will continue to be, targeted by cyber threat actors," Canadian Centre for Cyber Security head Scott Jones told BetaKit.
Jones noted that many of the most common cyber threats can be avoided through awareness and best practices.
"CyberSecure Canada will help raise the cybersecurity bar for small and medium organizations across Canada and build confidence in our digital economy," he said.