Fraud is easy in the digital age: Fintech VP | Insurance Business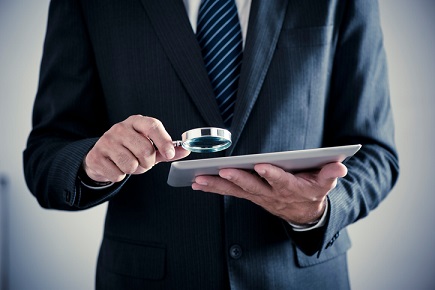 The FBI estimates non-health related insurance fraud is $40 billion per year and an automated forgery-identification service says making fake claims is easier now than ever.
Carriers are accelerating the availability of online policies and claims, making fraud now a matter of identity theft or impersonation rather than a dubious fire in a well insured home.
Learn more about forgery insurance here.
When neither the customer nor their documents are physically present, as can be the case with online form filling, it's impractical to "authenticate a person based solely on menial work", argued Ofer Friedman, vice president of marketing for the ID authentication service AU10TIX.
"The challenge is not just to know whether you're looking at a Saskatchewan driver's license, but to receive a picture that is blurred, filtered, unfocused, dark, with fingers on it and still know what you're looking at," Friedman said.
His point is simple: manual authentication can't keep pace with automated purchasing or claims.
"I once heard someone say 'being a fraudster is one of the best career choices these days'," Friedman said.
"From sitting at home, I can get your data from the dark net or from social media and open an account in your name in a couple of minutes."
The risk is amplified, Friedman said, when it comes to international coverage.
"When you're talking about a cross border situation…the data being used, according to the information I have, 80 to 85% is genuine stolen data of legitimate customers. If you check the data of the regulators it checks out, it's just not (from) the person who submitted it." Friedman said.
According to Friedman, insurance scams are rising across all sectors even as regulations tighten around insurers.
AU10TIX itself offers what it calls "forensic-level forgery and counterfeiting detection" to Google, PayPal and financial services organizations like insurance companies.
Details like if a picture has been edited, what device was used to scan or capture a customer's ID and where it's been sent from all factor into AU10TIX's "eight second" verification process.
Friedman mentioned an incident where a photo of a New York driver's license was used in a fraud attempted, but because a risk flag went up after it was revealed the photo was taken in Ghana, the plot was foiled.
When asked about privacy concerns regarding clients' identifying data being shared, Friedman said: "Some of our competitors effectively breach (consumers' privacy), I won't name names."
He said these companies use a combination of automated authentication and manual examination and that examination sometimes happens on another continent.
"Obviously there's an issue of the data being shipped to a third party and in some cases a third continent," Friedman said.
"In our case, we do not store the data, we receive the image, we do the processing, and we ship it back to the company and delete data."
Insurers are only doing what regulators compel them to, Friedman said, but tech is changing the best practices for the industry.
"Technology tips risk and fraud attempts on one side of the scale, but on the other side it makes customer onboarding basically a click away. This already affects you conversion rates, your operating efficiency, your ability to effectively handle any exceptions," Friedman said.
Related stories:
North Korea earned millions scamming insurance market – report
British Columbia to increase insurance rates by 4.9%