Nearly half of Canadian small businesses do not allocate budget to cybersecurity – survey | Insurance Business Canada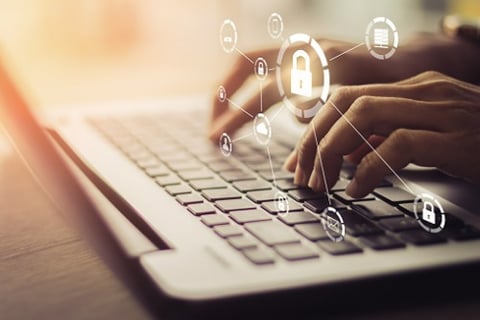 Most of Canada's small businesses are unprepared for cybercrime risk despite being forced to rely on more digital processes during the pandemic, a new survey commissioned by the Insurance Bureau of Canada (IBC) has found.
The survey – conducted by Leger for IBC to coincide with Cyber Security Awareness and Small Business Month in October – found that almost half (47%) of small businesses in Canada said that they do not allocate any portion of their annual operating budget to cybersecurity. This marks a 14% increase from 2019, when only 33% said they did not have a cybersecurity budget.
Leger also found that in 2021, 41% of small businesses that suffered a cyberattack reported that it cost them at least $100,000. By comparison, that figure was 37% in 2019. It was also noted that 46% of the small businesses surveyed said that they have implemented defenses against possible cyberattacks, and that only 24% have indicated that they plan to purchase cyber insurance within the next year.
"The COVID-19 pandemic has forced many small businesses to adopt digital processes and move some of their traditional business online," said IBC vice president of policy development Jordan Brennan. "Unfortunately, this has created increased opportunities for cybercrime. While cyberattacks on larger businesses receive more media attention, small businesses are also a target for online criminals."
In a release, IBC cited data from the Office of the Superintendent of Financial Institutions, saying that in the first half of 2021, insurers paid out more than $106 million in cyber liability claims. IBC has also warned that cybercrime incidents – ransomware-based attacks, in particular – have drastically increased since 2020. Citing another report by law firm McCarthy Tétrault, the bureau said that ransoms and the resulting lost productivity cost Canadian organizations about $5.1 billion in 2020 alone.
"Cyber insurance can help victims pay for many expenses related to cyberattacks, such as civil fines, legal damages, forensic investigations, data restoration costs and other expenses to restore their business operations," commented Brennan.
Brennan advised that before they look for any cyber insurance quotes, business owners should first take preventative actions to demonstrate to their insurance representative that they are at a lower risk.