Pandemic sparks surge in awareness of cyber risk in Canada | Insurance Business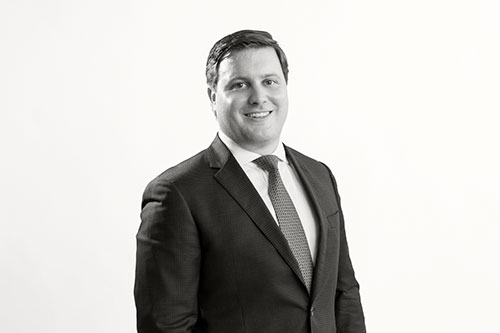 The coronavirus pandemic has sparked a surge in awareness of cyber risk in Canada. For possibly the first time in the short history of cyber insurance, there's a sense of urgency in the air. With the majority of Canadians still working remotely from home in adherence of social distancing guidelines, businesses are now realizing just how critical their networks are to their overall success. Cyber risk is quite literally staring them in the face. With employees scattered, any connectivity or technology failures, breaches, cyberattacks or human slip-ups could grind businesses to a halt.
Greg Markell (pictured), president of Ridge Canada Cyber Solutions, said he's fielded a lot more questions from current clients, prospective clients and brokers about cybersecurity and insurance since the start of the pandemic. The one "huge positive" he's seen is an increase in Canadian companies inquiring about cybersecurity training for employees. This is critical as the majority of cyber claims today still revolve around some form of human error, whether that's clicking on a malicious link in a phishing email or falling for social engineering fraud via business email compromise (BEC).
Learn more about cyber insurance in the 'work from home' environment by attending IB Insurance Connect Canada on Thursday July 16 – a live virtual event, which is free for Canadian brokers, agents and risk managers.
Most good cyber insurance policies today extend far beyond basic risk transfer. Rather, they are risk management solutions that include value-adds like cybersecurity training, access to technology vendors, legal counsel, breach response coaches, and brand management professionals. A lot of these services, which help businesses become more cyber secure, come with cyber insurance policies free of charge. This is something that clients need to be educated about, especially small- to medium-sized businesses (SMBs), who perhaps are unconvinced about setting aside dollars to purchase a cyber insurance policy for the first time.
Read next: Insurers to see cyber coverage rise in wake of COVID-19 - report
"I think cyber insurance is more important now than it has ever been in the past," said Markell. "I can say, definitively, that there's no business that has less cyber exposure today [in the context of COVID-19] than they did before, unless they've completely shut down. And even if they have to shut down temporarily, they still have that secret sauce – the thing that makes them tick – and they still have to protect that. The cyber exposure profile has increased amid COVID-19."
While more Canadian SMBs have grown aware of cyber risk, it remains challenging for brokers to convince them to purchase cyber insurance. A lot of businesses have had to close their doors for a few months, and thus have entered rather gloomy financial straits. It's possible that some SMBs will try to find savings by reducing their insurance coverage and retaining more risk. For those considering that option, it's very unlikely they will even entertain the idea of buying a new insurance policy.
Read more: Ransomware disguises as federal pandemic contact tracing app
"Look at what's happening with real estate and office-based exposures. Hardly anyone is working from offices at the moment, and yet, business is still being done. On that basis, businesses don't have the same office exposure that they would have had previously, but with employees working remotely, their cyber exposure has probably increased, or at the very least, it has remained the same," Markell told Insurance Business. "The exposure varies industry by industry and client by client, so my advice to brokers would be to keep doing what they're doing. The work that brokers do in knowing their clients, knowing their exposures, providing critical risk management advice, and looking at how cyber risk is affecting their clients' individual businesses is critical. I would encourage brokers to keep having those candid conversations with clients.
"At Ridge Canada, we also recognize that before COVID-19, we were entering a distinct hardening phase of the P&C market. It's almost a double whammy for our broker partners. We know it's hard, we know the market is not a fun place right now, and, from our perspective, we're here to help. We're never hesitant to help our broker partners. Ultimately, it comes down to how we can help Canadian businesses weather this pandemic and get through it with the integrity of their networks, while at the same time improving their cyber security long-term."
Join us at IB Insurance Connect Thursday July 16. This free, live virtual event - between 1.30pm and 5pm Eastern Time – will feature some of Canada's leading insurance professionals, covering key industry topics like: cyber insurance, cannabis, diversity & inclusion, women in insurance, natural catastrophe risk, and more. Click here to register now.