Revealed – massive total Canadians are losing to coronavirus-related malware scams | Insurance Business Canada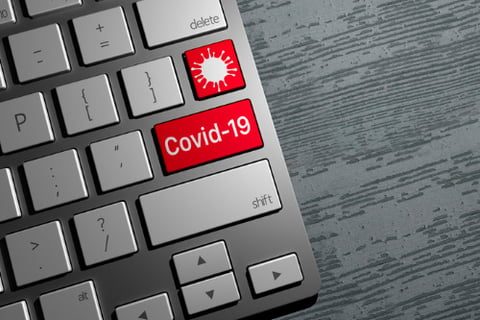 As the COVID-19 pandemic continues, a new report has found that Canadians have lost over $1.2 million in recent weeks due to online scams that take advantage of the anxiety caused by the outbreak.
According to Jeff Thomson, RCMP intelligence analyst for the Canadian Anti-Fraud Centre, the centre has received 739 reports of scams related to COVID-19 since March 06, 2020. Of that number, 178 of those attempts succeeded.
Thomson also told CBC News that the centre has observed that some attempts are using the outbreak as cover to infect victims' computers with malware. In one such scheme, victims receive messages informing them that they have been exposed to someone who has tested positive for COVID-19. The email then asks them to fill out what appears to be an attached Excel form, but the file is actually a Trojan downloader that installs malware.
"It's the heightened sense of anxiety, of fear ... The isolation that people are in right now is also a key factor," Thomson explained.
"Essentially, frauds are designed to get people to not think straight. So if you know people are already in that state ... they may not be thinking straight. So, it's prime time for scammers and fraudsters to solicit for scams."
The Canadian Centre for Cyber Security has also warned about online scams.
"COVID-19 has presented cybercriminals and fraudsters with an effective lure to encourage victims to visit fake websites, open email attachments and click on text message links," said Ryan Foreman, a spokesperson for the centre and the Communications Security Establishment.
Foreman said that the fraudulent emails usually impersonate health organizations or even the government; the centre has also worked with the industry to take down some 2,000 websites impersonating the likes of the Public Health Agency of Canada, the Canada Revenue Agency (CRA) and the Canada Border Services Agency, the spokesperson added.
The CRA issued a reminder that some scammers are also trying to dupe Canadians out of their Canada Emergency Response Benefit (CERB) payments.
"Scams purporting to be connected to the CERB may have many variations, but all appear to have the goal of duping Canadians into providing personal information under the guise of helping them claim the benefit," CRA spokesperson Etienne Biram explained, adding that the CRA would never contact Canadians to claim CERB – Canadians must apply for the benefit themselves.