Swiss Re Corporation Solutions, Coalition extend cyber insurance partnership | Insurance Business Canada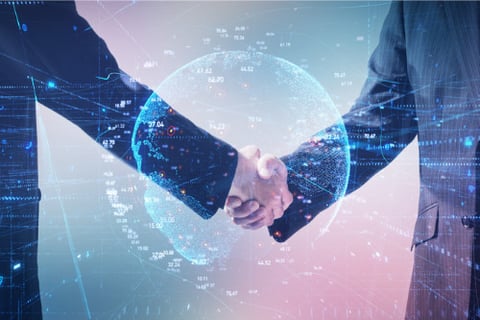 Swiss Re Corporate Solutions and cyber insurance provider Coalition have announced the extension of their strategic agreement to provide broad cyber insurance, and technology errors and omissions insurance to small and mid-sized organizations in the US and Canada.
The signing of the new, multi-year agreement follows the strong growth and performance of Coalition's insurance programs and security services in the US and Canada. Over the past two years, the insurer has grown to more than $240 million of run-rate gross written premium, and now serves more than 41,000 customers.
"Coalition offers a novel approach to managing, mitigating and transferring cyber risk, and it's working, as evidenced by their tremendous growth over the past three years," said Sandy Codding, senior vice president at Swiss Re Corporate Solutions. "We are committed to supporting Coalition's mission to solve cyber risk, and with this new agreement we've solidified our alliance for the long term."
"We're pleased to deepen our collaboration with Swiss Re Corporate Solutions, and share their commitment to building creative solutions that make businesses more resilient," said Shawn Ram, head of insurance at Coalition. "Cyberattacks and technology failures can be devastating to organizations large and small, and we've never been in a better position to provide our broker partners and policyholders with the stability and security necessary to protect themselves from cyber risk."