These businesses continue to underestimate cyber threat | Insurance Business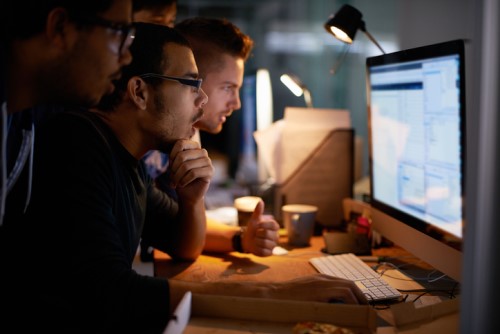 The cyber insurance market it is thriving in Canada right now. As news of ransomware attacks and mass data breaches dominate the headlines, large organisations are finally waking up to cyber threat.
Ransomware attacks do not always involve extortionate ransom sums. In the recent Petya event, hackers only demanded $300 for stolen data. A $300 sum is nothing to huge organisations, but the business interruption that might occur during an attack could cost millions.
Larger organisations have started to realise that fact and are investing in stand-alone cyber insurance policies to protect their interests. But there is one group that is completely underestimating the risk, according to David Derigiotis, corporate vice president and director of professional liability, Burns & Wilcox.
Search and compare insurance product listings for Small Businesses from specialty market providers here
"Small and mid-sized businesses are extremely vulnerable," Derigiotis told Insurance Business. "The things that always make the headlines are the large corporations that experience cyberattacks. We see these significant global ransomware strains that have plagued all sorts of industries and organisations all over the world.
"There are lots of small and mid-sized businesses that think they're immune to cyberattacks or that they're not on anybody's radar in terms of the damage an attack could cause within their organisation. Brokers need to highlight that this is not the case."
While they might not be the immediate targets, small businesses that do fall prey to a cyberattack might struggle to recover. Smaller organisations do not have the same amount of resources to manage an event if it occurs.
Derigiotis added: "Smaller businesses really need to understand that cyber insurance is probably more critical for them than it is for that mid to large organisation because of a lack of resources. The cyber insurance policy will help an organisation to operate, keep them in the black, walk them through an attack from start to finish and bring all the resources needed in order to survive and thrive during an event."
Cyber insurance is such a hot product in Canada that there's no time like the present to buy coverage, according to Derigiotis. "There is no time like now to invest in a cyber insurance policy," he said. "There are so many different insurance carriers available in this space that are writing coverage right now, which has really driven the price for policy down.
"It is a buyer's market right now. Now is the time to buy cyber. There has never been a better opportunity to invest."
Related stories:
Brokers: easy steps to help mitigate businesses against cyber threats
Despite high cybersecurity ranking, Canada has room for improvement: Expert