Canadian Millennials, Gen-X prefer to communicate with insurers via text – survey | Insurance Business Canada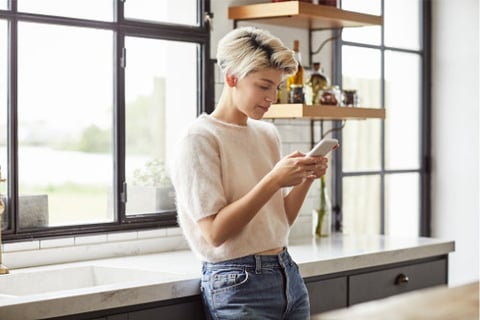 A new survey conducted by Hi Marley has looked into the differences between how Canadian policyholders prefer to reach out to their insurance providers – in particular, how young adults in the 25-to-45-year-old demographic prefer to contact their insurer through text messaging.
For the survey, Hi Marley polled nearly 1,000 Canadian consumers aged 18 and up with at least one auto, home, or life insurance policy in August 2021.
Some of the main takeaways of the survey include:
56% of Millennials and 52% of those aged 35-44 said they would have preferred to resolve past claims using texting, if that feature was offered by their provider. In the same vein, about two-thirds of both Millennials and the 35-44 age group would use text messaging to service their current insurance policy.
61% of Millennials said they would prefer to purchase a policy from an insurer that offers text messaging over a company that does not. The 35-44 age group was the next highest likely to favor text messaging insurers, at 58%. 56% of Millennials and those in the 35-44 age group also said that they would use texting to purchase a new insurance policy, get a quote, etc.
70% of all respondents said they would use text messaging to receive notifications from their insurer; that number is higher for Millennials (75%) and the 35-44 age group (76%). 69% of all respondents also said that they would save their insurance provider's text number – 74% of the 35-44 age group had indicated this, making them the highest of any age group.
53% of Millennials and 60% of the 35-44 age group said they would participate in a group texting conversation with both their insurer and an agent/body shop/tow company if it meant faster claims resolution.
When asked about communication preferences for a first interaction, respondents in all age groups agreed that email (40%) or phone call (38%) were more appropriate methods of communication. Once a relationship is established, 40% of Millennials indicated that they prefer to communicate via text over phone calls or email.
"Policyholders have different needs and preferences at various stages of their lives, so insurance providers cannot take a one-size-fits-all approach to communication," said Hi Marley founder and chief operating officer Mitesh Suchak.
Suchak added that both Millennials and the 35-44 age range are groups that are on the go; they are "starting or growing families, buying houses, or are at the peak of their careers." Because of that, they expect seamless insurance customers experiences.
"These groups are also known to be the most profitable demographic for insurance carriers, with greater opportunity for multi-lining and retention, and providers would be remiss not to digitize communication to future-proof their business," the chief operating officer also noted.