Desjardins on the Internet of Things | Insurance Business Canada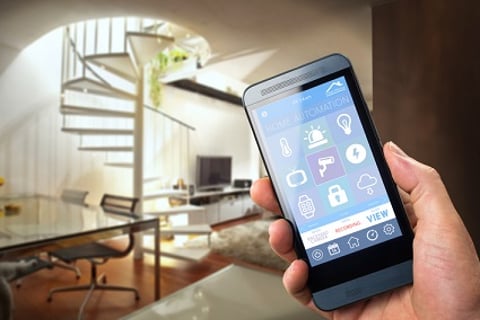 The Internet of Things (IoT) is at the start of a long and interesting life in the insurance industry.
Insurers worldwide are trying to get to grips with the capabilities of connected devices and how they might impact various insurance sectors.
One company convinced by the potential of IoT is
Desjardins
Insurance. In March, Desjardin launched its Alert Program, a risk prevention program for its home insurance policyholders. Desjardins policyholders can receive a free water and freeze detector that will issue an alert on the homeowner's smartphone if a problem occurs.
Search and compare insurance product listings for Technology from specialty market providers here
Using connected devices within the home helps clients mitigate and prevent risk and brings extra peace of mind, said Boris Collignon, VP Strategy, Innovation and Strategic Partnerships at Desjardins Insurance.
Celebrate excellence in insurance. Join us for the Insurance Business Awards in Toronto
.
"At Desjardins, our interest in telematics began back in 2013 when we launched our Adjusto program for auto insurance policyholders," Collignon told Insurance Business. "Through Adjusto (a safe driving, personal feedback app) we learned how to engage better with our customers and work with external partners. We also learned how to play with new sources of data.
"Technology and innovation is accelerating at a rapid rate. In 2015, we launched the second phase of the Adjusto product, which enabled drivers to use their smartphones to monitor their driving rather than plug a device into their car. After that we thought – what can we do next to keep the pace of innovation? As a P&C player, our thoughts naturally went to the property side of the business, and so our Alert Program was born."
Connected devices within the home have the potential to decrease the frequency and severity of claims, and thus generate better customer experience and increase client retention, according to Collignon.
"P&C insurers and brokers should be doing everything they can to help clients mitigate their risks," said Collignon. "Offering IoT or explaining its potential benefits adds value for clients. It's important for insurers and brokers to be aware of emerging trends and to identify which trends are relevant for customers. The end game is great customer experience. We always have to prove our value to customers, so it's important to stay ahead of the game and innovate as much as possible."
IoT in the home is still very much in its infancy, and programs like Desjardins' Alert are few and far between in the insurance industry. But just like auto telematics, home-based sensor devices will soon become the norm. Are you prepared to make the most of that?
Related stories:
Survey: Desjardins' driving app is making better motorists
La Caisse and Desjardins join forces, create fintech fund