Gig economy workers struggle to find insurance that meets their needs … until now | Insurance Business Canada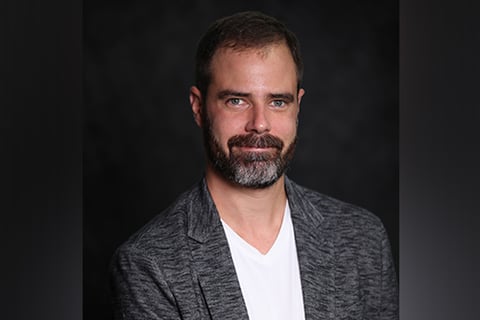 The temporary workforce is growing in the Great White North, with Statistics Canada reporting that 2.1 million people were working in temporary jobs in 2018, a 50% increase from 1998. From dog walkers to photographers, pet sitters to music teachers, and tutors to videographers, many Canadians are taking on term, contract, or temporary employment, sometimes in addition to full-time work (commonly known as a 'side hustle') or as their main source of income.
Read more: Ontario to look into workplace compensation for food delivery couriers
To serve this modern economy better, one broker has launched an app that focuses on exactly this segment of the workforce, which has historically been underserved by the insurance industry. People working in these fields often need insurance for studio or office space, or municipal licensing, yet annual policies aren't always the right fit if they're only working a handful of days during the week.
The newly released miCtrl platform allows users to quote daily and annual policies, pay for those policies with a credit card, and issue their documents. And, importantly for this group of customers, the process takes minutes.
"We wanted to focus on the gig economy because we see a clear problem there," said John McClelland (pictured), broker and director of digital for McClelland Insurance, and founder of miBroker. "There's a long quote process for these people, a lack of payment options, and a lack of policy terms. I've been an insurance broker for 12 years now, and it's not uncommon that we get a panicked phone call from a photographer or someone that wants to shoot a video, and they're just now realizing they need insurance for a job. They're really surprised it could take two weeks to get a quote, and they have to get a full-year policy if they're a part-timer."
The fact that miCtrl is app-based was deliberate as well, considering that people are using their phones more often to manage every part of their lives, including their work opportunities. Look at Rover, LinkedIn or Uber – apps make sense for today's employee and the modern insurance customer, especially if they're having to manage their policy on a daily basis.
Before launching the app, the miBroker team first had to find an insurer partner, which in this case turned out to be Gore Mutual, a company that is digitally-enabled and could support miCtrl through modern data connectivity standards. Then, policies had to be adapted to work for gig economy employees, which gave the miBroker team the right underwriting questions to pose to users in the app.
With a dozen years as a broker behind him, McClelland still sees the value of broker expertise, even in this latest launch.
Read more: How brokers can survive the shift to the 'gig economy'
"We're taking the really transactional things and putting those on the app," he explained. "Typically, when people phone for a quote and they're talking to a broker, a lot of it is just transactional information-gathering, so we're letting the technology handle that.
"What we're doing throughout the process is encouraging [users] to email or text us if they have questions. We're also getting all the data on the backend so that we can proactively reach out to people once they've registered."
In the coming six months, the miBroker team will be collecting users' feedback on the app and updating it based on those experiences, though they are also partway through an accelerator program with Lloyd's of London, in which they've had access to critical expertise from the market.
Meanwhile, McClelland told Insurance Business that miBroker will be looking at adding more occupations to the app down the road, as well as potentially coverage for special events or drones.
As for getting the right customers to use the app, engaging with gig economy workers has been one way the team is spreading awareness, such as attending meet-ups and speaking directly with dog walkers, photographers, and videographers. With more stories making the news about the antics that face gig workers when they're on the clock – such as the dog walker in Toronto whose van, filled with at least 12 dogs, was stolen in 2016 – awareness around the need for insurance will continue to grow, said McClelland.
"That's going to get out there into the consciousness, that people should have liability coverage for what they're doing," he said.