IIC Student Hackathon showcases bright future for insurance | Insurance Business Canada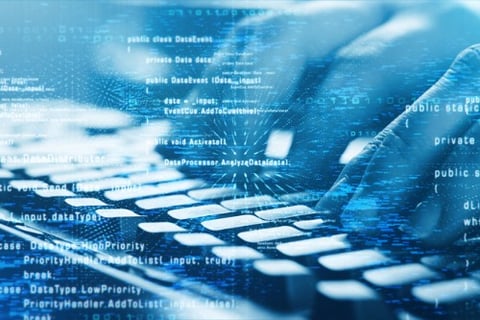 The future is bright for the insurance industry in Canada. Last month, the Insurance Institute of Canada (IIC) ran its first-ever Student Hackathon event in partnership with Cookhouse Labs – Insurtech, and, safe to say, it was a huge success.
A total of 96 students in insurance, business, technology and data science programs across Canada, banded together to form 27 teams and then compete in a two-day virtual hackathon through April 29-30. They were tasked with developing solutions that apply artificial intelligence (AI) and big data to real-world property and casualty (P&C) insurance issues.
The goal was to develop an innovative minimum viable product (MVP), based on one of four key themes: building trust among consumers, improving risk management, insuring the "uninsurable", and improving the insurance buying experience. The 27 teams were matched with industry mentors who supported them through the design thinking methodology, and their final MVPs were assessed by a panel of six judges with a focus on level of innovation, business value, methodology applied, coolness, and feasibility.
Read next: How big an impact will digital insurance services have on traditional premiums?
"This was such an exciting event," said Trevor Buttram, manager, Career Connections at IIC. "Our intent was to introduce students to the industry and to showcase that insurance is at the forefront of the gamechangers. This isn't a stagnant or stodgy industry; it's exciting, dynamic, and has a lot of potential down the line in terms of growth, new products, and innovation.
"We wanted to introduce students who may not have otherwise thought of the insurance industry as a destination to some of the core challenges and issues that we're working through as a sector in terms of implementing AI and big data solutions, while also giving them an understanding of how traditional insurance operations intersect with innovation. We definitely achieved that goal, and we're already hearing from more students who are considering a role within the industry."
The team that won IIC and Cookhouse Labs' inaugural Student Hackathon was called The Jedis. They created a solution in response to the risk management challenge called InsurerConnect, which leveraged smart technology to monitor the home and mitigate risks like fire, flood and theft, while also providing checkpoints for homeowners to remind them about maintenance tasks that would help them to prevent future losses.
"It was a really innovative solution. What was cool about it was they were able to take something that they knew might already be out there in the market and improve upon it. They made it better, more responsive, more interactive, and they demonstrated the approach that the next generation of insurance buyer is really going to want to see in terms of how we administer our products," said Buttram.
"The maintenance checkpoints for homeowners were particularly interesting. Those checkpoints incentivized and made it easy for homeowners to mitigate their risks, and the more tasks they completed, the more points they got towards adjusting their premium. That's helping homeowners to understand how property maintenance helps them become a better quality risk, and it was cool to see that in play."
Read next: Talent is the 'secret sauce' to insurance's transformation
The Student Hackathon is just one of many events that ICC Career Connections is putting on to engage the next generation of talent and open their eyes to opportunities in the insurance industry.
"Insurance touches virtually everything we do in life and in business, and, because of that, we require diverse expertise in order to continue to build the skills, toolkits, products and solutions that we need in order to deliver on our promise of being there for people when they need us the most," Buttram told Insurance Business. "If we're too insular in our mode of thinking, we'll stifle creativity and innovation. Progress requires diversity of thought, of backgrounds, perspectives, generations, and culture. Building on equity, diversity and inclusion will help us to be the thought leaders and forward thinkers that we need to be to stay on top of the emerging risks in our marketplace.
"This Student Hackathon was a great way to introduce students to all that insurance is, and to show them that there are opportunities to be creative and innovative within a sector that is hundreds of years old and operates on fundamental principles. There's a lot of room for individuals, like the participants in the hackathon, to shape our industry's future."