IMS launches toolset to enhance usage-based auto insurance | Insurance Business Canada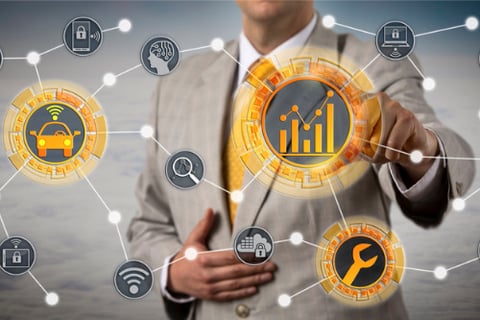 Ontario-based Insurance & Mobility Solutions (IMS) is launching a new set of configurable tools, which allow insurers and mobility operators to expand the ways they can interact with usage-based insurance (UBI) customers.
The new IMS Engagement Toolset was developed in response to an industry view that unlocking return of investment from telematics technology is a "challenge" for the growth of many usage-based propositions in market today, a company release said. The toolset allows users to craft an configure engagement campaigns that combine reward programs with practical coaching and "nudge" messaging. It will be made available as a managed service via IMS, or through a self-service portal where customers can configure, combine, and customize multi-layered messaging and rewards campaigns.
The toolset includes four tools to help users:
Rewards: Provides full control over how rewards are earned, distributed, and fulfilled, offering end-to-end digital interaction.
Messaging: Deploys tailored, data-driven messaging on a one-to-all, one-to-many, and even one-to-one basis.
Coaching: Distributes static and rich-media educational content, triggered by telematics behavioral data.
Gamification: Enables the creation of leagues, leaderboards, achievement milestones and badge systems to further enrich engagement efforts.
IMS's toolset is supported by the firm's proprietary AI-based Decision Engine. The Decision Engine uses telematics data and behavioral analytics to enable and distribute rewards and messaging outputs – right down to the individual customer level.
"There's no simple formula or silver bullet for making a UBI proposition work," said IMS chief product officer Ed Rochfort. "The right approach will vary from program-to-program, and even policyholder-to-policyholder."
Rochfort added that while it is important for insurers and/or mobility operators to pick the right form of technology to power their UBI program, it is not the primary factor that determines their success or failure.
"At IMS, we have evidence that keeping customers engaged with their data in a way that motivates positive behavioral change is the number one thing that keeps them safe, generates advocacy, and improves loss ratio," the chief product officer said.