New initiative to help Canada become a blockchain hub | Insurance Business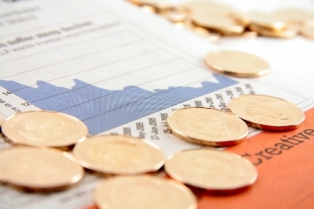 Thanks to recent efforts from the federal government, Canada could become a hub for the development of blockchain technology.
Originally developed to facilitate the secure transaction of cryptocurrencies such as Bitcoin, a blockchain is a distributed database designed in a way that it is resistant to any outside attempts to modify data. In a way, blockchains serve as ledgers that can efficiently record transactions between parties, which the financial sector in general could utilize.
To further the technology in Canada, the Canadian Security Administrators (CSA) has recently launched a "Regulatory Sandbox Initiative" to help guide and work with blockchain start-ups in a relatively regulation-free environment.
Want the latest insurance industry news first? Sign up for our completely free newsletter service now.
"The CSA's initiative is a clear answer to the increasing number of businesses interested in using innovative products, services and applications all across Canada," CSA representative Sylvain Théberge told Bitcoin Magazine.
"We want to encourage all eligible start-ups to contact their local securities regulator, which will consider its eligibility and refer it to the CSA regulatory sandbox if it provides genuine technological innovation to contribute to the local and national economy."
"This partnership for us is incredibly important," commented Paycase CEO and co-founder Joseph Weinberg, who is also a Blockchain Association of Canada board member. "As financial services companies, we face the realities of having to navigate this financial terrain that is largely based on traditional systems that operate in fundamentally different ways. Our ecosystem has had many challenges, from getting bank accounts to proper payment processing and more."
"Any blockchain company that is working on projects that involve KYC, AML and securities compliance should be interested," added Blockchain Association of Canada executive director Kyle Kemper. "These could include exchanges, brokers, payment solutions, new blockchains, remittance firms, companies looking to ICO, identity solution providers, MSBs, reg tech providers, to name a few."
CSA Derivatives Oversight senior director Lise Estelle Brault underlined that it is important to establish common standards across the country and to protect investors.
"Regulators have a key role to play in providing legal certainty around the implementation of any new market practices, some of which may cross jurisdictional borders," she said. "In the future, regulators could be tasked with ensuring the soundness of the governance built into code and turning the increased transparency into tangible intelligence on market stability."
Related stories:
2017 will be a year of disruptions for P&C: EY
Blockchain insurance consortium set to expand